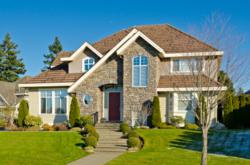 FHA 203k loans are a solution that not only help with a home's overall mortgage, but also double as an installment plan that borrowers can use to cover a wide variety of home repairs.
Dallas, Texas (PRWEB) May 21, 2013
Rehab Loan Network, a national home renovation network of real estate industry professionals and mortgage companies that specialize in FHA 203k Loans and other rehab mortgage programs, reports that with new home inventory and foreclosure rates dropping nationally and the price of foreclosure homes in Texas currently 8 percent lower than so-called "non-distressed homes," potential Texas FHA borrowers looking to buy a home in need of renovations could save thousands by using an FHA 203k rehab loan. Additionally, the FHA's low credit score requirements and low down payment rates in comparison with those coming from conventional lenders can make the process much easier for the average home buyer.
The most recent data from analytics company RealtyTrac saw 33,242 homes for sale in the Texas market. Since these numbers entail both distressed and non-distressed homes, it's important to break down what a "distressed home" can entail, and why, despite the sound of the term, it can be a lot less ugly than its definition, leading to an opportunity for Texas' FHA-eligible home buyers to save thousands of dollars and also acquire a home more quickly in today's competitive market if they're willing to put some work into home repairs.
CLICK HERE to check FHA eligibility.
Any Texas home that is re-entering the market due to foreclosure is referred to as a "distressed property." While some of these homes may be falling apart due to negligence and insufficient financial capability for upkeep on the part of the previous owner, many of these homes are often beautiful homes that have seen their value driven down because, despite their great condition, they're living in the long shadow of a foreclosure.
For homes with minor repairs needed, or even something more major that a new homeowner doesn't mind taking on, such as roof repairs or the installation of a new boiler, FHA 203k loans are a solution that not only help with a home's overall mortgage, but also double as an installment plan that borrowers can use to cover a wide variety of home repairs.
But because of the widespread upward momentum of the real estate market—especially in metros like Dallas—these trends indicate that potential FHA 203k borrowers would be wise not to wait much longer. While that RealtyTrac report saw the number of foreclosures in Texas up 18 percent from March to April of 2013, providing a nice surge of "distressed" inventory, the overall pattern of the U.S. market is that foreclosure rates are vastly dropping. In fact, there were 40 percent less foreclosures in April 2013 than in April 2012, and with median home sale prices in Dallas at 63 percent higher than five years ago, it's clear that the opportunity to take advantage of attractive FHA 203k mortgage rates and down payments starting as low as 3.5 percent is the kind of golden investment opportunity that will only continue to become more difficult to access as home prices continue to rise and inventory rates continue to fall.
"More and more Texas borrowers are seeing the fantastic advantages that a home investment through a 203k rehab loan can provide them," says Leesa Sandoval, a Dallas 203k Loan Expert, and the newly-appointed Mortgage Loan Originator at Real Estate Mortgage Network, Inc. "The demand and pricing for brand new homes is so high currently that borrowers looking to do a little extra work, even if it means something fun and decorative like renovating an outdated-but-functional kitchen, are in line to get the double-bonus of the FHA's incredibly low rates and financial backing for home rehab projects by using a 203k loan."
When it's factored in that foreclosure homes are selling for an average of $7,131 less than non-distressed homes in the Lone Star state, the financial incentive to tap into this market appears even more appealing.
About FHA 203k Rehab Loans:
The FHA 203k Home Loan Program is a government insured mortgage program created to improve neighborhood values by promoting homeownership opportunities on primary residences and including the costs of renovation into the actual loan.
There are two options available through the FHA 203k program: the 203k Streamline package and the Full 203k. The streamline option allows borrowers to finance non-structural renovations up to $35,000. This includes updates to a home like countertop replacement, carpeting, paint jobs and minor landscaping. This option has also become more attractive recently because 203k streamline loans now cover some roof repairs.
The Full 203k loan package is better for homes in need of major repairs, seeing as it covers just about any fix that could be needed, including adding extra floors and rooms to a home, structural and foundation repair, and HVAC work.
For more on FHA 203k loans, visit Rehab Loan Network, or call to speak with a local rehab loan specialist in your area at 888-450-9639.