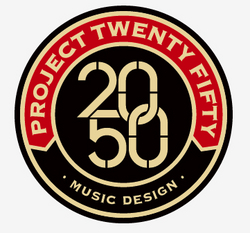 Margarita has her finger on the pulse of the freshest new dance music. Bobbito Garcia's reputation in the DJ world gives 2050 Music instant credibility. This team thinks and works internationally. Their reach into the Latin market alone is huge!
New York (PRWEB) December 2, 2009
New York City based 2050 Music Design appoints Margarita Sullivan as General Manager. The announcement was made today by Bobbito Garcia, Project 2050's Chief Creative, to key industry leaders.
2050 Music Design will provide musical direction and curation for brands, retail environments, hospitality, video game developers, television, movies and theatrical houses. "Songs are a powerful way to stake territory, articulate aspirations, and draw upon collective memories. Drawing on his vast encyclopedic knowledge of music of all genres, from jazz, hip-hop, rock, and world, Bobbito Garcia, with the executive direction of Margarita Sullivan, will create soundscapes that are both unexpected and inspirational, " states Phil Colón Founder & CEO of Project 2050 Inc.
"Margarita was a natural fit for us in our ongoing mission to align ourselves with respected and influential figures in the worlds of culture, creativity and of course music. Her knowledge of the musical space will play an important part in providing our business partners with high quality music design and composition," says Bobbito Garcia a.k.a. DJ Kool Bob Love.
"I'm thrilled to join the Project 2050 family," says Mrs. Sullivan. "I have always held a high regard for their creative process. With Bobbito as a force in music and his dedication to bringing memorable musical experiences to the world, and my insatiable passion for the all music as well as the new business of music, 2050 Music Design is set to provide a variety of fully customized invaluable music services across many diverse industries." states Margarita Sullivan, General Manager of 2050 Music
"I have recently become aware of the potential force and scope of Project 2050 Music. I worked for years with Margarita Sullivan at New Line Cinema Music. She is tops in her field, both on the legal clearance side of things AND the creative. Margarita has her finger on the pulse of the freshest new dance music. Bobbito Garcia's reputation In the DJ world gives Project 2050 instant credibility. This team thinks and works internationally. Their reach into the Latin market alone is huge!" - Paul Broucek, Film Music Producer, former President of New Line Cinema Music
"I've worked with Margarita Sullivan on both sides of negotiations, and aside from a thorough knowledge of all types of music, she brings something to the table that I find extremely rare these days: a very savvy sensibility and knowledge about the business of music, and most importantly, about the business of music as it relates to television and film.. Her passion for the art of deal making is rivaled only by her passion for the music itself! -Kerry Muzzey, Composer, Television & Film / Music Publisher
For more information please visit: http://www.2050MUSIC.com
###