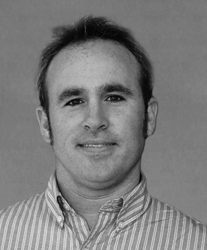 John has been an emerging talent at the agency over the past nine years and it's terrific to promote someone with his proven leadership from within our family
Atlanta, GA (PRWEB) June 17, 2009
22squared, the independent Atlanta-based marketing and advertising agency, announced the promotion of John Stapleton from SVP, Executive Creative Director to EVP, Chief Creative Director. Reporting to Chief Creative Officer, Scott Sheinberg, Mr. Stapleton will have responsibility for unifying and integrating the agency's creative resources in Atlanta and Tampa and will be instrumental in continuing to build a nimble and world-class creative department.
"John has been an emerging talent at the agency over the past nine years and it's terrific to promote someone with his proven leadership from within our family," says 22squared CEO, Richard Ward.
Stapleton joined 22squared in Tampa in 2000 and has been instrumental in the work the agency has developed for Lincoln Financial Group, Publix Supermarkets, Marriott, Buffalo Wild Wings and Southeast Toyota Distributors.
"We have an amazing and talented set of people in both offices. I look forward to putting it all together as one powerful unit," says Stapleton.
Currently residing in Tampa, Stapleton will be moving to Atlanta with his wife Rebecca and their two daughters, Maia and Amelia.
About 22squared:
22squared, one of the largest independent marketing and advertising agencies in the U.S., provides strategic marketing and creative services across multiple disciplines.
Believing that when advocates talk, brands grow, the agency applies its proprietary brand advocacy model to assess the relationship between brands and consumers and identify ways to strengthen it.
With offices in Atlanta and Tampa, clients include Buffalo Wild Wings Grill & Bar, First Horizon, Florida's Natural Growers, Marriott International, Orlando/Orange County Convention and Visitors Bureau, Publix Super Markets, Lincoln Financial Group, Shoe Carnival and Southeast Toyota Distributors. 22squared is located in Atlanta, GA and Tampa, FL. To learn more, visit http://blog.22squared.com.
###