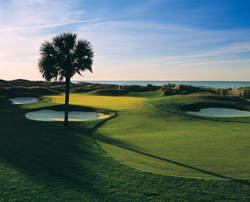 The Kiawah conferences are our most popular! It is great to see Primary Care Practitioners socializing and learning from the best. -- Barbara Lyons, VP of Continuing Education Company
(PRWEB) March 18, 2015
The 2015 Medical Conference agenda for the 23rd Annual Primary Care Continuing Medical Education conference has been released by Continuing Education Company
This medical conference is from July 6-10, 2015 at the Kiawah Island Golf Resort and features an expert faculty and half day medical education sessions.
The Essentials in Primary Care Summer Conference is designed to update primary care clinicians in rapidly changing therapeutic areas. The emphasis is on practical and useful information for clinical practice.
According to Barbara Lyons, VP, "The Kiawah conferences are our most popular. It is great to see Primary Care Practitioners socializing and learning from the best."
The agenda for the conference runs from 8am-12:15 pm Monday through Friday, with the afternoons free for the attendees to reflect upon the clinical pearls offered during the educational seminars in the morning.
The agenda is as follows:
Monday July 6, 2015 8:00am-12:15pm
Management of GERD in 2015
The Emerging Role Of Diet And Lifestyle In IBS
Personalizing Diabetes Management: Focus on Oral Agents and Non-Insulin Injectables
Personalizing Diabetes Management: Focus on Insulin Strategies
Tuesday July 7, 2015 8:00am-12:15pm
Diagnosis And Management Of COPD
Management Of Community Acquired Pneumonia (And Bronchitis)
Cases in Rheumatology for the Primary Care Clinician
Rheumatoid Arthritis
Wednesday July 8, 2015 8:00am-12:15pm
Osteoporosis - Fractures, Falls, And Fixes
Contraception: What's New; What's True
Hypertension Cases
Gout Update
Thursday July 9, 2015 8:00am-12:15pm
SPECIAL INTERACTIVE SIMULATION SESSION: NOACS: What the Evidence Shows in Managing Afib, Stroke Prevention and DVT/PE
Geriatrics Update
Diagnosis and Treatment of PTSD
Strategies for Treating Anxiety
Friday July 10, 2015 8:00am-12:15pm
Office Orthopedics Update 2015: Injections, examination techniques, x-ray interpretation
Orthopedic Cases
New Drug Update
Continuing Education Company, Inc. (CEC) is an independent, non-profit, 501 (c)(3) continuing medical education organization. They have been developing and presenting continuing medical education programs for over 23 years. Their mission is to develop and provide educational opportunities to improve the skills and knowledge of medical and healthcare professionals. They accomplish this mission by offering American Academy of Family Physicians (AAFP) accredited CME lectures, symposia, and conferences.
Educational activities are developed with the guidance of Continuing Education Company's Curriculum Advisory Committee. The committee, led by on-staff Medical Director, is comprised of physicians, pharmacists, educators who have extensive clinical and CME experience.
The mission of Continuing Education Company, Inc is to improve public health by developing and providing educational opportunities to advance the skills and knowledge of physicians and other healthcare professionals. This mission is accomplished by assisting healthcare professionals in assessing their educational needs and providing them with evidence-based education which meet those needs.