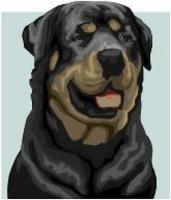 Norwalk, CONN. (PRWEB) January 18, 2008
24Protect Plus (SM), a premier security program offered by Adaptive Marketing LLC, understands that a healthy pet is a happy pet. Most pet owners treat their pets like cherished family members. So be sure that, along with basic food and shelter, their health needs are also met.
Here's how to ensure that your pet enjoys a long and happy life, according to 24 Protect Plus:
1. Spay or neuter your pet. An estimated three to four million unwanted cats and dogs are euthanized each year. Other homeless animals struggle to survive in the wild. AP9 24 Protect Plus believes that one of the most important things you can do for your cat or dog is to spay or neuter it. This can actually prevent future health problems by reducing the risk of certain cancers of the reproductive system.
2. Monitor their diet. The obesity epidemic among humans has spread to our pets. Doting pet-lovers often spoil their beloved pooches and kitties with between-meal treats or table scraps. It's best to stick to a high-quality pet food and monitor pets' weight.
3. Exercise them regularly. With regular exercise, you can avoid enrolling Rover in Weight Watchers classes. It will also improve Rover's mental health. If shredded pillows or chewed-up shoes are regular household occurrences, chances are Rover is suffering from a major case of boredom, and no amount of scolding will change that. A brisk daily walk can be invigorating for all concerned!
Exercising cats requires a bit more creativity, but even an indoor cat will enjoy swatting a small ball around or stalking a toy mouse. Just be sure not to leave them alone with any items they could accidentally swallow or choke on, like a string.
4. Train your dog. Ever been embarrassed when Fido greets a visitor on his hind legs? Or felt frustrated when Fido runs in the other direction after being beckoned? Structured obedience classes can strengthen the bond between owner and dog, teach socialization skills and even save his life in situations where responding to a command is essential.
Cats, in contrast, approach life independently, notes AP9 24ProtectPlus. Ambitious cat owners might still teach the feline a few tricks, but cat lovers mostly understand that a purr and a snuggle -- when they're in the mood -- is all the "obedience" they'll get.
5. Build a relationship between vet and pet. Dogs and cats need annual check-ups and vaccinations. It's an inexpensive way to ensure they don't contract a fatal illness. It's a bit less important for indoor cats, but if she's prone to "escaping" at any opportunity, play it safe and vaccinate. Watch for fleas, ticks, heartworm and Lyme disease, too.
When illness does strike, the signs can be subtle. Sickly animals in the wild become prey for predators, so a pet's natural instinct may be to not show outward signs of distress. Loss of appetite, weight loss and fatigue are all common signs of illness. Behavioral changes may also signal that something is amiss.
The expenses of treating a pet's illness can rival are own medical bills. Purchasing pet insurance before illness strikes can keep vet expenses can much more manageable.
6. Create a safe home environment. Pet-proof the home. Certain houseplants are poisonous if consumed. Medications and pesticides should be kept tightly sealed and well out of reach of pets. Common chemicals in the garage, such as antifreeze, can prove fatal to pets in minute amounts. Chocolate is also toxic to animals.
Our furry friends give us so much unconditional love. They deserve the extra attention that keeping them healthy entails, says 24 Protect Plus.
About 24ProtectPlus
24 Protect Plus is a leading membership discount program offered by Adaptive Marketing LLC. Headquartered in Norwalk, Conn., Adaptive Marketing is a category leader in membership programs, bringing value direct to consumers through an array of benefits in healthcare, discounts, security, personal property and personals. Members may access their benefits at 24ProtectPlus123.com. With broad online and offline distribution capabilities, Adaptive Marketing offers its corporate client partners effective tools to enhance market presence, strengthen customer affinity and generate additional value through programs such as AP9 24ProtectPlus.
###