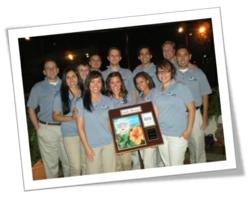 Torrance, CA (PRWEB) July 13, 2012
Enlisting the help of others to take care of relatives can be difficult. When relying on a Los Angeles elderly caregiver to help take care of loved ones, one wants to know that they are receiving the best of care. 24hr Cares provides a range of services to ensure that family members are being taken care of by 24hr Cares nurses, including the newly-introduced real-time caregiver monitoring.
The 24hr Cares staff works hard to provide skilled Los Angeles caregivers to care for clients' grandparents or parents when they aren't there. 24hr Cares understands that some may feel apprehensive about relying so heavily on others to take care all needs. Through real time caregiver monitoring system, 24hr Cares can make sure that senior home nurses in Los Angeles arrive on time. There's no need to worry about whether a caregiver is there to give a loved one a bath or help him to eat because the company knows if nurses have not arrived at. Caregivers need to call into the real time monitoring system to clock in and out during shifts. The real time system notifies the staff within 15 minutes if a caregiver hasn't clocked in, and the staff at 24hr Cares responds in a timely manner.
Real time monitoring ensures that clients are only getting charged for the time that a caregiver works. Through this system, calculations are easily put together to figure out how many hours caregivers have worked during each pay period without having to deal with paperwork. This allows the staff to focus on providing quality in-home care to elderly patients. Although the company uses advanced tools, including a 24-point screening process to screen and place caregivers, real time monitoring system gives a way to track the punctuality of the caregivers. Through records, the staff can get a sense of whether or not the senior in home nurses orange county are doing a good job at taking care of patients. If the monitoring system shows that the caregiver arrives consistently late or leaves early, 24hr Cares can quickly address and handle the situation.
The staff at 24hr Cares wants to make sure that a client's parents' or grandparents' basic and special needs are addressed by the caregivers. The new real time caregiver monitoring system is only one of the ways that helps to ensure that family members receive efficient, timely and affordable care. All applicants for care giving go through criminal background checks, take competency and patient privacy examinations and undergo health screenings before they are considered. Through the screening processes and new monitoring tool, 24hr Cares strives to ensure that caregivers are qualified to care for patients with health problems and special needs.