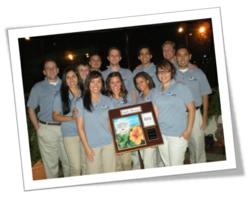 Manhattan Beach, CA (PRWEB) May 20, 2012
For those who need companionship care-taking, 24Hr HomeCare is now providing companionship for people who need a non-medical homecare provider to just be there for them. With several locations around California, this is an excellent alternative to placing a loved one in an assisted care facility. If you're looking for senior caregivers in Los Angeles, or a companion for someone who may need to have another person in their home, 24Hr Home Care can provide help.
This home care provider is available just the way the name implies – 24 hours a day, seven days a week, 365 days a year. They can provide any level of non-medical care by sending a homecare provider to the client's home. The company can provide disease-specific care. The level and type of care is customized to the condition the client is suffering from, and the specific needs they have. Each client is different, even with the same condition. Someone will come to the home and analyze the type of help the client needs so the company can provide the correct amount of home treatment. Sometimes an elderly person just needs a companion to be there to keep them company. This is a very important part of anyone's health, and 24Hr HomeCare can provide companionship to provide loved ones with peace of mind. It can be difficult to leave an elderly friend or relative alone, and knowing someone trustworthy is there with them can give family the confidence to go about their lives without worry. The company conducts routine supervisory visits to make sure the clients are well provided for and happy with the service their care giver is providing. There is no minimum hourly requirement with 24Hr HomeCare. They will send a companion or professional home health care provider to the client's home for any amount of time, at any time of the day, any day of the week. This company can provide any type of Redondo Beach home care or health care in the Los Angeles area. The home health aids can provide with medication reminders, light housekeeping, meal preparation, transportation, and other services. They employ top-quality Los Angeles caregivers. For 24hr Santa Monica senior caregivers, call 24Hr HomeCare.
With locations in Culver City, Encino and Irvine, anyone who is looking for 24 hour Santa Monica caregivers can give 24Hr HomeCare a call. They can be reached at 310-258-9525 for the Culver City office, (818) 385-0227 for the Encino office or (949) 607-8115 for the Irvine office.