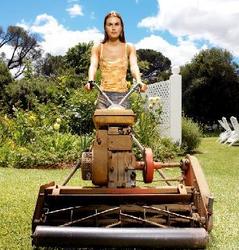 Norwalk, CT (PRWEB) February 7, 2008
Spring is finally around the corner, and people all over the country are preparing to get their act in gear. Spring cleaning, yard work and the long-neglected home repairs are some of the activities on people's lists. 24Protect Plus (SM), a premier security program provided by Adaptive Marketing LLC, recommends taking extra safety precautions while cleaning up the home and property, since many of the activities can pose a variety of health and safety risks.
Some may ask, what could be dangerous about cleaning the house? For starters, opening the windows to a warmer climate allows mosquitoes and other bugs to come in and out; taking care of the yard means taking more tools out of the garage and within the reach of kids; and moving furniture around can increase the chances for children and adults to trip and fall. None of these are things to panic about, but they merit attention. It's all about awareness and prevention.
To promote a safe and enjoyable new season, here are some helpful tips to keep in mind while preparing the house for spring, brought by AP9*24ProtectPlus:
When outdoors:
-- Choose a good insect repellent, and apply over skin and clothes. Experts recommend having one bug spray for adults and another for children.
-- Deet, citronella and soybean oil are the most common ingredients on insect repellents. Products with deet are generally the best ones, but because it's absorbed through the skin, it's important to read the label and make sure the product doesn't contain more than 10% deet.
-- Warn your family when standing near a frozen river or lake. In early spring, the ice is beginning to thaw, increasing the risk of drowning or falling into freezing water.
When mowing lawn:
-- Make sure to rake before mowing, to keep stones and debris from launching into the air.
-- Wear proper eye protection, and avoid using loose clothing and open shoes.
-- Check equipment before starting, and fuel up only when the engine is cool and off. Also, place blade guards on all trimming and cutting equipment.
When cleaning or repairing the house:
-- Keep any household and pool chemicals, poisons, paint and cleaning products out of the reach of children at all times. Try to do chores that involve these products when the kids are under adult supervision or away from home.
-- Use the ladder carefully. Read the manufacturer's instructions, inspect before using, and verify that the ladder is the right height for the job.
-- When moving furniture, place them away from windows and accessible drapery cords; also, keep traffic areas free of clutter at all times to avoid tripping and injuries.
In addition to offering these helpful tips, 24Protect Plus can help families with their home improvement projects; legal and financial advice; medical records storage, and other key safeguards. Whenever families require savings and safety information, they can count on 24 Protect Plus.
About AP9 24Protect Plus
24Protect Plus is a leading membership discount program offered by Adaptive Marketing LLC. Headquartered in Norwalk, Conn., Adaptive Marketing is a category leader in membership programs, bringing value direct to consumers through an array of benefits in healthcare, discounts, security, personal property and personals. Members may access their benefits at 24ProtectPlus123.com. With broad online and offline distribution capabilities, Adaptive Marketing offers its corporate client partners effective tools to enhance market presence, strengthen customer affinity and generate additional value through programs such as AP9*24 Protect Plus.
###