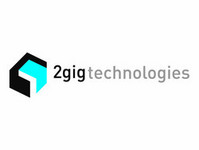 2GIG has quickly established themselves as a company with exceptional technology and broad applications in the home security industry
Melville, NY (Vocus) October 28, 2009 –-
2GIG Technologies announced today that it has signed a purchase order agreement with APX Alarm, a leading full-service residential security company. Under terms of the agreement, APX Alarm will install the 2GIG state-of-the-art security and home management panels in 2010. This follows a successfully completed pre-production test phase with APX Alarm of nearly 2,000 units that were installed earlier this summer.
2GIG's security system panel named Go!Control – the first self-contained, all-in-one security and home management system complete with color LCD touch screen -- will be introduced as part of the existing APX Home security package.
"We are thrilled following a successful beta test program to come to this agreement with an industry leader like APX Alarm," said 2GIG Technologies, Co-Founder, Lance Dean. "We are confident that new APX customers will be extremely pleased with the service enhancements and simplicity of the system."
"2GIG has quickly established themselves as a company with exceptional technology and broad applications in the home security industry," said APX Alarm, Chief Operating Officer Alex Dunn. "We are optimistic that all new APX customers using Go!Control will embrace the added security features and home management capabilities enthusiastically."
About 2GIG Technologies
Formed in 2008 by former Honeywell Security veterans Lance Dean and Scott Simon, 2GIG Technologies is engaged in the business of manufacturing the most technologically-advanced residential security and home management solutions in the industry. 2GIG has developed and is currently manufacturing GO!Control – the first self-contained, all-in-one security and home management system panel complete with color LCD touchscreen. Addition information is available at http://www.2gig.com.
About APX Alarm Security Solutions Inc.
APX Alarm's (http://www.apxalarm.com) mission is to help families protect and secure their future. Now in its 10th year of operations, APX Alarm is one of the fastest growing national security alarm companies providing world-class customer support and service to hundreds of thousands of customers throughout North America. Currently, it is ranked #7 in the SDM list of the largest 100 security installation and monitoring companies. Additional corporate information can be found by visiting our website.
CONTACT: Todd Santiago, President of 2GIG Technologies, 866-670-1591, or tsantiago(at)2gig.com
###