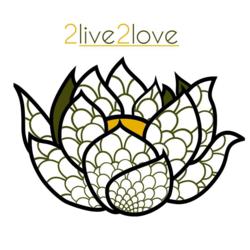 2live2love is based on the philosophy that our sole purpose is to love
BALTIMORE, MD (PRWEB) October 02, 2012
A new Baltimore based apparel brand, 2live2love, has taken on the mission of spreading love. The brand seeks to inspire people with message-oriented designs that are geared towards love, equality, and self-expression. 2live2love regularly engages with the community and partners with organizations as a sponsor for a wide array of events serving to promote expression and diversity. The company is also a supporter of organizations providing services to youth and donates a portion of its sales to a local youth organization.
This summer, 2live2love sponsored The Garage, a teenaged pop band, on the Youth United 4 Peace Tour. Owner, Keisha Ransome, spoke with members of The Garage about the messages of 2live2love t-shirts. Band members shared some of the challenges faced by youth, such as bullying, and how they can counter it to be leaders among their peers. Footage from the interview can be seen in an upcoming episode of The Garage's YouTube web series at http://www.youtube.com/TheGarageOfficial.
2live2love plans to extend its messages beyond apparel by launching a social campaign advocating the importance of loving self and others. 2live2love offers the following designs promoting the associated messages:
The Provider t-shirt honors the limitlessness impact of love.
The Listen To Your Heart t-shirt serves as a reminder to listen to the natural speaker and beat that guides you.
The Love Equality t-shirt simplifies the fact that love cannot be segmented and is to be shared equally.
The Speak Your Truth t-shirt encourages the expression of truth, as we individually know it.
The Butterflies t-shirt is a tribute to the enchantment of the butterfly and beauty of a kiss.
The It's Not That Serious t-shirt is your affirmation to be chanted when life's happenings prevent you from relaxing and taking it easy.
For more information, visit http://www.2live2love.com or contact Keisha Ransome at keisha (at) 2live2love (dot) com.