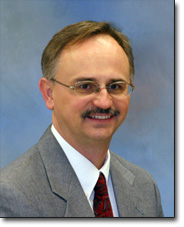 A well crafted national exam will be a balanced assessment of all the areas needed to succeed in today's industrial marketplace.
Ann Arbor, MI (PRWEB) May 30, 2012
Four-year academic programs have long known that outcomes assessment is vital to their long term well being and stability. It is what parents, students and accrediting bodies look to when they speak of program success - do students become employed in the area of study shortly after graduation? To maximize their positive outcome, schools need to ensure that they are producing students that have the knowledge needed by industry. In other words, are the schools producing a product (students) that are desired by their customer (industry)?
For two-year programs, the schools have traditionally focused and are working with local industries to tailor their programs to the current need for those industries. While this is valuable in the short term, it may not help the graduate market themselves nationally or internationally.
At the last ATMAE conference in Cleveland (November 9-12, 2011), a question was raised about how two year programs could benefit from a national exam and assessment.
Dr. Mark Miller, Chair, Board of Certification for ATMAE, offered the following: all programs need to produce students that are ready for today's marketplace. They need to be well trained in a broad spectrum of areas in order to hit the ground running in any industry that they may land employment, locally or across the country. A well crafted national exam will be a balanced assessment of all the areas needed to succeed in today's industrial marketplace. For example, the ATMAE CTP Exam looks at engineering graphics, technical mathematics/problem solving, production, quality and industrial safety. To pass the exam, the examinee must obtain a minimum score on the overall exam, not on the specific areas. The national ATMAE Board of Certification sets the standard for obtaining a passing score on the exam.
When looking for a national assessment tool, a two-year program should look for some key indicators of a quality exam. These indicators may include an original development team that includes a broad spectrum of industry people as well as educational leaders from both four-year and two-year programs. Once developed a quality exam will regularly review and update the exam to ensure that it is keeping up with industry standards and practice.
Similar to four-year programs, a two-year program will benefit by continuing to monitor its program offerings with the needs of industry both locally and nationally. But they can only benefit if they use a quality assessment exam that has been developed and reviewed by both the educational community and industry alike.
Mike Ulmer, CSTP, Ivy Tech Community College, Industrial Technology Program Chair, who reviewed and selected ATMAE's CTP Exam said, "I felt the exam fit very well into the Ivy Tech curriculum for our technology programs. The CTP…contained the right amount of content from all required areas."
The Association of Technology, Management, and Applied Engineering (ATMAE) is an organization that sets standards for academic program accreditation, personal certification, and professional development for educators and industry professionals involved in integrating technology, leadership and design. For more information, visit our website at http://www.atmae.org.
###