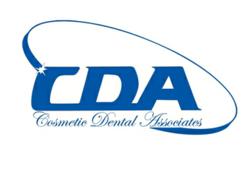 San Antonio, TX (PRWEB) November 29, 2012
Cosmetic Dental Associates, a premier cosmetic dentistry in the San Antonio area, is proud to announce the recent launch of its new website design. The updated web design was developed to help current and new, potential patients navigate the website and easily schedule appointments with the dental office. Cosmetic Dental Associates also hopes that the new website design will help keep the office at the forefront of the cosmetic dental industry as it continues its reputation of excellence.
Dr. John Moore of Cosmetic Dental Associates explains that the office's website redesign was also important in giving patients a better understanding of his skills and what other services the cosmetic dental office has to offer. For example, the website now features a "Smile Gallery" in which people can view real patient before and after pictures to see just how impressive the cosmetic dentistry results can be. The gallery also includes before and after photos of patients who have received the Cosmetic Dental Associates' veneer and Invisalign services as well.
Another new service the website offers is the ability for people to receive an "E-Consult" from the dentists at the Cosmetic Dental Associates. With this new "E-Consult" dentists can give people a general idea of the procedures are available to fix their dental issues as well as what costs they may incur for those procedures.
Since 1991 Cosmetic Dental Associates has been a premier cosmetic dentist office in the San Antonio area. Dr. John Moore and his staff of dedicated dentists work hard to deliver patients outstanding general dentistry and cosmetic services. For more information about Dr. John Moore, the cosmetic dental services the office provides or about the new website design, contact Cosmetic Dental Associates at 210-337-6453 or by email at Alejandra(at)33smile(dot)com.