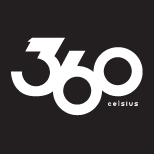 360 Celsius Magazine | The Integrated Media Hub
(PRWEB) February 18, 2013
360 Celsius has recently announced that it will be officially expanding its operations to China, in Q2 this year. 360 Celsius will be based in Shenzhen, China, and will offer all its existing and upcoming services that it currently offers as an integrated media hub in Malaysia.
The constantly expanding list of products and services currently being offered by 360 Celsius includes publishing (magazines), social media management, audio and video production (commercials, corporate, viral), event management. These media platforms, products, and services provide current and future clients of 360 Celsius with a one-stop solution for all their branding, advertising, and marketing needs.
According to the founder and CEO of 360 Celsius, Mr. Farbod Sadeghian, this is the first and biggest step the company has taken towards its long term goal of becoming a major international media platform.
"Based on the success that we have enjoyed in Malaysia to date, and the steady list of China-based clients that we have been servicing, it was only a matter of time before we would look to China as our first major step out of Malaysia," said Mr. Sadeghian. "We are very excited and confident that we this move will not only help us grow as a company, but also give us an important competitive edge in the long run."
About 360 Celsius
Power resides where men believe it resides. It's a trick; a shadow on the wall. And a very small man can cast a very large shadow. So be it the stealthy Trojan Horse or the full-frontal Shock & Awe tactics, the main objective of any campaign can only be achieved through the effective delivery of its payload – the central message.
As the world changes, so do the tools of the trade. Yet while the central message has always remained the pivot of any effective marketing strategy, businesses are constantly evolving and refining their approaches in order to remain profitable. The delivery is key.
When we started off with a single magazine in March 2011, we were already able to foresee the opportunities in the essential needs of today's businesses. Through this, we decided to tear away from the pack by expanding and growing the 360 Celsius brand into an integrated media hub that provides a comprehensive array of products and services for our clients.
Through our holistic variety of highly specialized and effective media arms, we can cater for all your advertising and promotional needs. Our media arms range from the Publishing Division and TV production crew, to the Digital Marketing Division and Events Division. We even have our very own dedicated Events Venue (the 360 Celsius Fashion Lounge) for events and more.
Our popularity and brand presence has been growing at an unprecedented rate; garnering an astounding amount of over 90,000 "Likes" in less than a year. With our online platform going strong, we have managed to master the art of social media management and hence, the latest trophy on the 360 Celsius shelf is our Social Media Management Team.
Today's battles may be won with the use of force, but wars are won through the effective use of integrated media. Work with us, and we will arm you with a formidable marketing plan.