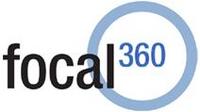 Business in Latin America needs to be more efficient to compete with the international market
San Mateo, California (PRWEB) December 11, 2007
Top 10, an international search engine optimization consultation firm, has joined CustomInsight, a provider of online survey solutions, to introduce Focal 360 -- a 360 degree feedback product -- to Latin American businesses.
Top 10 is opening the doors for CustomInsight to enter the growing Latin American market. In exchange, CustomInsight will benefit the Latin American export market by helping companies be more efficient. CustomInsight has committed to provide Top 10 with comprehensive results received from the Focal 360 surveys -- which include an optional integrated employee attitude survey. "Industry research consistently shows that one of the leading reasons for employee turnover is dissatisfaction with a manager," says Dave Gutzman, CustomInsight's director of research and development. By incorporating the integrated employee satisfaction survey with 360 degree feedback, companies can overlay areas of employee dissatisfaction with manager performance. This provides an opportunity to identify and address areas of existing or potential turnover.
360 feedback is invaluable for a growing export market, especially considering the United States and many Latin American countries have already signed or are on cusp of signing a free-trade agreement. "Business in Latin America needs to be more efficient to compete with the international market," says Cesar Giraldo, CEO of Top 10.
CustomInsight's 360 Feedback solutions have already been implemented by numerous organizations, from Fortune 500 companies to small-sized companies and HR consulting firms. Top 10 chose to work with CustomInsight because of the gap in the Latin American market for enterprise-wide employee survey solutions. By working with CustomInsight and its 360 degree feedback surveys, Top 10 hopes that this gap will be filled, and together they can strengthen the fast-growing Latin American export market.
About CustomInsight: CustomInsight provides web-based survey solutions. The company's flagship products focus on Human Resources applications, including 360 Degree Feedback, Employee Engagement, and Talent Management. CustomInsight also specializes in customized implementations of unique survey applications. Clients that have relied on CustomInsight's survey products and services include Accenture, Del Monte Foods, IBM, Tyco Electronics, Pfizer, Nielsen Media, and Enterprise Rent-A-Car, among others. For additional information on Focal 360 please visit: 360 feedback
About Top 10: Top 10 is an international search engine optimization consultation firm. Its clients include Café Madrid, Setas de Colombia, Zip Flower Mexico, BCA Barcelona, Agrotropical Chile, Productos Basicos Argentina, TurisColombia, Galapaguide Ecuador, Gaia Accessories and The Virtual University of Barcelona, Spain. For more information on Top 10 please visit: Top 10 Posicionamiento en buscadores
PRESS CONTACTS
CustomInsight
Kelly Bayer
1 650-577-9604
Top 10
Cesar Giraldo
57- 3014290202 (Colombia)
###