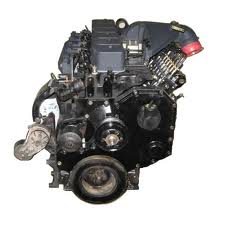 The preowned units that are now for sale and reduced in total price are supplied through the distribution agreements that are in place for buyers.
Albuquerque, New Mexico (PRWEB) May 31, 2013
The commercial vehicles industry helps to support companies selling replacement engines. The wear and tear placed on delivery vehicles and other vehicles used for transportation can cause a need for engine replacement. The GotDieselEngines.com company supplies the commercial industry with diesels and is now offering one of the most common replacements in the Cummins brand. The used 3.9 Cummins engine is now for sale to truck and van owners online at http://www.gotdieselengines.com/1993-dodge-cummins-for-sale. This engine is among the preowned motors for sale in the Cummins portion of the company inventory and a reduced price is now attached with each unit.
Diesel engines that are produced by automakers can range in size and horsepower depending on each vehicle application. Many trucks and sport utility vehicles depend upon V8 or larger engines. The reliability of smaller engine types like the 3.9 and 5.9 series has helped Cummins to remain a third party supplier for automaker brands like Dodge.
The preowned units that are now for sale and reduced in total price are supplied through the distribution agreements that are in place for buyers. These arrangements have helped the Got Diesel Engines Co. to expand its resources this year to reduce pricing for buyers online.
Buying preowned engines online does come with risk levels that some buyers are unaware of depending on the source used for purchase. Some auction sellers do not provide a warranty with a sale of a diesel motor due to age or exterior condition of each unit. Buyers can have difficulty verifying the mileage count and the actual quality of a motor.
One of the ways that the GotDieselEngines.com company is now using to raise assurance levels of buyers is by ensuring that suppliers provide a basic level of parts warranty coverage. The attachment of this no cost warranty protection is helping this company to grow its satisfaction ratings online.
The Cummins series of motors is one example of the recent changes made to the inventory available. This year has been one of upward growth for this company and multiple types of engines have been introduced for buyers. The news release online at http://www.wdrb.com/story/21969866/used-duramax-engines-now-sold-online-at-gotdieselenginescom helped to provide information to buyers interested in purchasing the Duramax engine brand online. These preowned units are now part of the growing company inventory of diesel motors for sale. Monthly engine acquisitions are now planned through the duration of 2013.
About GotDieselEngines.com
The GotDieselEngines.com company supplies access to engine buyers to its growing database of engines online. This company now stocks the most requested units by diesel automakers. The preowned inventory that is listed for sale in the company database is fulfilled through suppliers able to offer lower mileage editions to buyers in North America. The GotDieselEngines.com company employs its staff of specialists providing online and offline help to buyers researching the available engines for sale. Through generous no cost warranties and shipment incentives, this company has been able to experience an upward pattern of growth over the past several years.