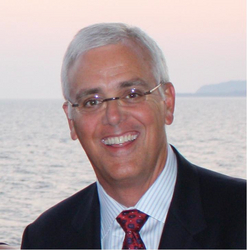 As we continue to mature as a company we need to be sophisticated in how we evaluate potential business opportunities and partnerships
Boca Raton, FL (PRWEB) June 2, 2010
3Cinteractive, a leading mobile platform company, announced that industry veteran David Sitomer has joined the company as Executive Vice President of Corporate Development. Mr. Sitomer will be responsible for identifying new markets and business opportunities globally, recommending and prioritizing potential investments, providing guidance on budgetary, strategic, and operational planning processes, and maintaining awareness of industry and technology trends.
"As we continue to mature as a company we need to be sophisticated in how we evaluate potential business opportunities and partnerships," said John Duffy, 3Cinteractive's CEO. "David Sitomer's vast experience in M&A, channel partnerships and strategic initiatives positions 3Ci for continued growth."
"I am very fortunate to have the opportunity to work with a CEO like John Duffy and be a member of his industry leading team," stated Mr. Sitomer. "I have evaluated many mobile enablement companies in my past positions and nothing I have seen can match the levels of technology achievement, customer experience and strength of organization here at 3Cinteractive."
Prior to joining 3Cinteractive, Mr. Sitomer was the Vice President of Business Development at VeriSign overseeing its communications portfolio. Sitomer was responsible for business development and the additional areas of international operations, channel partnerships and marketing. Sitomer's previous job within VeriSign was Vice President of Corporate Development. During his six-year tenure in corporate development, Sitomer oversaw the negotiation, due diligence and integration of eight acquisitions of which four exceeded $250 million. These were; wireless billing (HO Systems - Savannah, GA), mobile content (Jamba - Berlin, Germany), mobile picture mail (Lightsurf - Santa Cruz, CA), and mobile content distribution (mCube - Boston, MA).
Prior to VeriSign, Sitomer was Vice President of Corporate Development at Illuminet, completing 10 years in a number of positions. Illuminet provided SS7 signaling and database services, as well as a full suite of roaming and clearinghouse applications. From a start up through the sale to VeriSign ($1.1B) in 2001, Illuminet grew to $180 million in revenue and $60 million in net income.
Sitomer, prior to Illuminet, spent 10 years at IBM as a Systems Engineer, Marketing Representative and finished as Manager of Logistic Consulting Services.
Sitomer holds a Bachelor's Degree in Finance from Florida State University and a Masters of Business Administration in International Corporate Finance from Pace University in New York.
About 3Cinteractive®
3Cinteractive (http://www.3Cinteractive.com) is an industry leading mobile technology firm. 3Ci helps companies develop and deploy powerful mobile strategies and increases the effectiveness of initiatives already in progress. Our enterprise-class platform makes it possible for clients to access billions of mobile users worldwide--regardless of device or network. 3Ci's mobile solutions help companies solve business challenges, increase revenue, streamline processes and thrive in the digital marketplace. 3Ci's technology and services platform, Switchblade®, includes a suite of mobile messaging, voice and mobile web technologies - as well as carrier implementation, campaign management, and compliance/audit management services. 3Ci is an active member of the CTIA and Mobile Marketing Association and is listed as one of the top ASPs by the Common Short Code Administration.
Media Contact:
Vinnie Fiordelisi
3Cinteractive
561-443-5505 x158
###