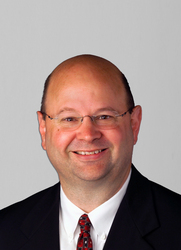 I am honored to serve on the MMA's North American Board of Directors with this great group of mobile industry leaders
Boca Raton, FL (PRWEB) November 1, 2010
3Cinteractive®, a leading mobile platform company, announced that John Styers, the company's vice president of corporate strategy and industry relations, was elected to the Mobile Marketing Association (MMA) North American Board of Directors.
Styers, a career mobile evangelist both domestically and abroad, was a founding member of the MMA. He was also a co-author of the original Consumer Best Practices guidelines. His core responsibilities at 3Ci include managing various carrier and industry relationships as well as helping spearhead the company's mobile health (mHealth) initiatives. Styers' has a strong carrier background, extensive experience and deep industry relationships in all areas of the mobile ecosystem.
"I am honored to serve on the MMA's North American Board of Directors with this great group of mobile industry leaders," said Styers. "I am looking forward to again helping define the future of the MMA and shaping the direction this organization will take to better our industry."
The MMA North American Board of Directors is comprised of individuals representing some of the world's most prominent brands, agencies, advertisers, wireless operators, retailers, and software and service providers. The MMA global and regional board members work together to oversee and guide the Mobile Marketing Association and its industry initiatives across Asia Pacific, Middle East and Africa, Europe, Latin America and North America.
"This is a very influential seat and in my opinion there is nobody better suited to be on this board representing our company and industry than John Styers," said Mike FitzGibbon, 3Cinteractive's Co-Founder and President. "His knowledge and passion for mobile is the perfect combination to help drive the appropriate policy changes needed to continue the advancement our industry."
About the Mobile Marketing Association (MMA)
The Mobile Marketing Association (MMA) is the premier global non-profit trade association representing all players in the mobile marketing value chain. With more than 700 member companies, the MMA is an action-oriented organization with global focus, regional actions and local relevance. The MMA's primary focus is to establish mobile as an indispensible part of the marketing mix. The MMA works to promote, educate, measure, guide and protect the mobile marketing industry worldwide. The MMA's global headquarters are located in the United States and it has regional chapters including North America (NA), Europe, Middle East and Africa (EMEA), Latin America (LATAM) and Asia Pacific (APAC) branches. For more information, please visit http://www.mmaglobal.com.
About 3Cinteractive®
3Cinteractive (http://www.3Cinteractive.com) is an industry leading mobile platform company. 3Ci helps companies develop and deploy powerful mobile strategies and increases the effectiveness of initiatives already in progress. 3Ci's enterprise-class platform makes it possible for businesses to access billions of mobile users worldwide -- regardless of device or network. 3Ci's mobile solutions help companies solve business challenges, increase revenue, streamline processes and thrive in the digital marketplace. 3Ci's technology and services platform, Switchblade®, includes a suite of mobile messaging, voice, mobile web and mobile applications technologies -- as well as carrier implementation, campaign management, and compliance/audit management services. 3Ci is an active member of the CTIA and Mobile Marketing Association and is listed as one of the top ASPs by the Common Short Code Administration. 3Ci also recently ranked 28th on the 2010 Inc. 500 list of fastest growing private companies in the U.S.
Media Contact:
Vinnie Fiordelisi
3Cinteractive
561-443-5505 x158
###