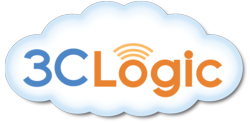 Expanding into the Asia Pacific region reinforces 3CLogic's commitment to meeting our customers' needs worldwide.
Rockville, MD (PRWEB) September 25, 2012
3CLogic, the leader in cloud based contact centers, today announced it has expanded its operations and presence into the Asia Pacific (APAC) marketplace. The move comes as a result of the company's exponential growth and the opportunity to leverage the APAC market. "Expanding into the Asia Pacific region reinforces 3CLogic's commitment to meeting our customers' needs worldwide," says Raj Sharma, President and CEO of 3CLogic. "It is consistent with the company's strategy to drive growth and strengthen its position as the industry's premier cloud based contact center provider."
This expansion takes 3CLogic's capabilities and services to the next level. Starting today, APAC based businesses and global companies can run their call center applications within their respective regions. This reduces latency to end-users, keeps their data localized and secure, and avoids the burden of operating their own contact center infrastructure.
"With the setup of 3CLogic's APAC headquarters in Singapore, we aim to achieve our commitment to serve and provide support to our valued customers and partners in APAC as part of 3CLogic's globalization plan," added Steven Wong, President, 3CLogic, Asia Pacific.
The adoption of cloud base contact centers in APAC is growing exponentially due to the agility, scalability, and efficiency "pay as you use" benefits with enhanced cloud infrastructure and security. 3CLogic's technology makes disaster recovery (DR) seamless at a faction of the cost.
About 3CLogic:
3CLogic, headquartered in Rockville, Md., offers a full suite of cloud based inbound and outbound customer interaction channels such as voice, chat and social media, which integrate with existing Customer Relationship Management (CRM) software. This integration provides businesses with a 360 degree view of all customer interactions regardless of the channel chosen by their customers. With 3CLogic's cloud based Contact Center, companies have more accurate and timely information about their prospect or customer and they can more efficiently respond to communications, ensure customer satisfaction with better service, and drive toward a larger lifetime value of each account, customer or client. For more information, please contact 3CLogic at 800-350-8656, [ info@3clogic.com or 3clogic.com.