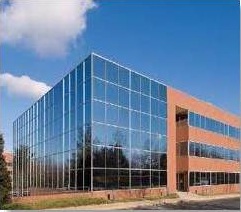 Unlike our competitors, we do not believe in off shoring or outsourcing our customer support operations to other countries
Rockville, MD (PRWEB) August 21, 2012
3CLogic, the leader in cloud based contact centers, is pleased to announce the expansion and relocation of its corporate headquarters. The move comes as a result of the company exponentially growing its client base worldwide, and expanding its workforce in the 270 technology Corridor located in Rockville, Maryland.
The new facility will enable 3CLogic to expand sales, marketing and customer service capabilities. The new headquarters office features a customer executive briefing center and 3CLogic's cloud based contact center technology being used by its own staff.
"This is an exciting time for our company," said Raj Sharma, President and CEO of 3CLogic. "Relocating and expanding our offices in Rockville, Maryland shows our commitment to support our global customer base locally, from USA. Unlike our competitors, we do not believe in off shoring or outsourcing our customer support operations to other countries. We firmly believe that leveraging the talent pool available in the 270 Technology Corridor is the best way to provide the highest levels of service demanded by call center companies."
Expanding to a new headquarters location is consistent with the company's strategy to drive growth and strengthen its position as the industry's premier cloud based contact center service provider.
About 3CLogic:
3CLogic, headquartered in Rockville, Md., offers a full suite of cloud based inbound and outbound customer interaction channels such as voice, chat and social media, which integrate with existing Customer Relationship Management (CRM) software. This integration provides businesses with a 360 degree view of all customer interactions regardless of the channel chosen by their customers. With 3CLogic's cloud based Contact Center, companies have more accurate and timely information about their prospect or customer and they can more efficiently respond to communications, ensure customer satisfaction with better service, and drive toward a larger lifetime value of each account, customer or client. For more information, please contact 3CLogic at 800-350-8656 or info(at)3clogic(dot)com. http://www.3clogic.com.