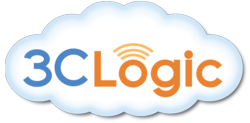 We are proud to partner with 3CLogic to provide our mutual customers with two top-of the-line solutions that lower operating costs and raise CSR efficiencies.
Rockville, MD (PRWEB) October 16, 2012
3CLogic announced today that it is partnering with IRT to extend extensive sales training services to 3CLogic customers. The main goal of the partnership between IRT and 3CLogic is to provide 3CLogic customers with top of the line Customer Service Representatives (CSR) training services that increase the quality of their interactions, which in turn increase sales and customer satisfaction. 3CLogic customers benefit from IRT's extensive training methodology, such as the high interactivity training based on all in CSR call interactions. Offering a 90% learning and recollection rate, IRT provides businesses with top of the line training programs that drastically increase the learning rate of CSRs in a flexible time sensitive period.
3CLogic, the leading cloud based call center provider on AWS (Amazon Web Services Platform), provides businesses with complete Customer Relationship Management (CRM) integration for a 360 degree customer view across all channels. By joining hands with IRT, 3CLogic can provide across-the-board comprehensive solutions and training services to companies looking to ramp up their contact center business. With the use of high quality contact center solution paired with IRT's world class sales training services, businesses everywhere can reap the benefits of increased agent efficiency and increased CSR knowledge of company products.
IRT focuses directly on interactive coaching techniques that place CSRs in mock interactions to assess areas of coaching and training. With monitoring and certification services, IRT promotes the proverbial "No CSR left behind" policy, assuring that all representatives are provided with all of the essential tools to not only learn, but are certified in all courses. Throughout the training process, IRT instills all of the building blocks customer service representatives require to provide businesses with maximum revenue, decreased delivery costs, and enhanced customer service experiences.
Dick Eychner, President and CEO of IRT stated, "We are proud to partner with 3CLogic to provide our mutual customers with two top-of the-line solutions that lower operating costs and raise CSR efficiencies. 3CLogic's Cloud based Contact Center software paired with our extensive CSR training programs offers businesses a real competitive advantage."
"3CLogic is thrilled to offer our customers, IRT's results maximization services to maximize their CSR performance and skills," said Raj Sharma, President and CEO of 3CLogic. "By partnering with IRT, we can now go a step beyond providing our customers with just a top of the line Contact Center Solution, but also refer them to one of the best leadership teams in the industry."
Focusing on CSR expertise and customer satisfaction, IRT administers comprehensive training and certification programs to ensure that all CSRS are equipped to handle all customer support inquiries and issues. IRT instructs CSR's on how to leave positive impacts on business retention and revenue, as well as instills the confidence they need to succeed and promote business growth.
About 3CLogic:
3CLogic, headquartered in Rockville, Md., offers a full suite of cloud based inbound and outbound customer interaction channels such as voice, chat and social media, which integrate with existing Customer Relationship Management (CRM) software. This integration provides businesses with a 360 degree view of all customer interactions regardless of the channel chosen by their customers. With 3CLogic's cloud based Contact Center, companies have more accurate and timely information about their prospect or customer and they can more efficiently respond to communications, ensure customer satisfaction with better service, and drive toward a larger lifetime value of each account, customer or client. For more information, please contact 3CLogic at 800-350-8656 or info(at)3clogic(dot)com. http://www.3clogic.com.
About IRT and CCT
Cyber City Teleservices Group Companies provides its clients with dedicated, shared and hybrid call center outsourcing solutions that help drive world class customer relationships. Together our call center brands have earned a reputation of unparalleled service and results by focusing their efforts on people. Our call center teams are fully committed to delivering the desired outcomes for our valued clients. Cyber City Teleservices Group Companies partner with a variety of Fortune 500 and Middle Market clients in the Wireless, Financial Services, Automotive, DRTV, Catalog, Telecommunications, Automotive, Healthcare, Insurance, Retail, Transportation, Utility and Education as well as other industries.
For more information, please contact IRT at 800-900-6008 or rconstantine(at)callcenter(dot)com. http://www.callcenter.com