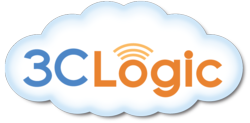 This is great news for our customers in the UK and rest of Europe. We can now offer a PBX in-the-cloud solution.
Rockville, MD (PRWEB) January 09, 2013
3CLogic, the leader in cloud-based contact centers hosted on Amazon Web Services (AWS), today announced the expansion of its existing partnership with LeadMaster customer relationship management (CRM), the leader in sales and lead management, to the United Kingdom (UK). Earlier this year, 3CLogic integrated its inbound, outbound, and blended cloud-based contact center software with LeadMaster CRM. With this integration available from the LeadMaster team in the UK, 3CLogic and LeadMaster can serve customers in the United Kingdom and Europe.
The integrated solution provides comprehensive computer telephony capabilities for the LeadMaster system. Inside sales reps and call center reps can now fully automate their campaigns with click to dial and still get a 360 degree view of all the interactions with a particular contact.
The integrated solution allows companies of any size to build a virtual contact center, in any location, using low cost workstations combined with an internet connection. This flexibility allows for quick and easy set-up and administration for both in-office and at-home agents. The virtual home office is an important feature for call centers that have cyclical volume and need to add staff for specific times of the year, such as the holidays.
"This is great news for our customers in the UK and rest of Europe. We can now offer a PBX in-the-cloud solution. You get all the features and functions without having to own the hardware. We want to provide our customers with an easy to use system that is integrated seamlessly; so, whether they are a large call center or a small business, they have the tools they need. The system works exactly how you would expect it to. Click on the dial button and it makes a phone call. The LeadMaster system provides sales lead management, CRM, marketing automation, email marketing, and integrated phone dialing. This is a great enhancement for anyone who needs dialing capability from their Cloud Based Lead Management/CRM system," said Kewal Gupta, Managing Director for Channel Tools and LeadMaster Distributor.
"We are very excited about expanding our partnership with LeadMaster to serve customers in UK and Europe. Cloud based CRMs integrated with cloud based contact centers provide unprecedented value to customers. The ease of use of the LeadMaster system combined with the flexibility of the 3CLogic system makes virtual call centers very easy to implement," said David Rastatter, Marketing Manager for 3CLogic.
About LeadMaster
LeadMaster offers a multi-function cloud-computing software solution for sales and marketing professionals. Everything you need in one easy-to-use online web-based application. You can choose to implement an end-to-end Sales Lead Management CRM Software solution or select specific point solutions to satisfy your sales & marketing requirements.
LeadMaster's on-demand customizable SaaS solutions combine sales lead management software, lead tracking solutions, sales force automation tools (SFA), customer relationship management features (Sales CRM), LeadMaster Voice solutions and virtual call center solutions. This powerful web-based application has helped companies large and small from virtually every industry.
The LeadMaster sales lead management CRM solution is intuitive and easy to use, providing real-time lead capture, lead distribution, lead tracking, lead nurturing, custom reporting and email marketing. LeadMaster makes it easy to qualify and convert leads from virtually any source - landing page, email, call center, webinar, sales lead suppliers and more.
About 3CLogic
3CLogic, headquartered in Rockville, MD, offers a full suite of cloud based inbound and outbound customer interaction channels such as voice, chat, and social media, which integrate with existing Customer Relationship Management (CRM) software. This integration provides businesses with a 360 degree view of all customer interactions regardless of the channel chosen by their customers. With 3CLogic's cloud based Contact Center, companies have more accurate and timely information about their prospect or customer and they can more efficiently respond to communications, ensure customer satisfaction with better service, and drive toward a larger lifetime value of each account, customer or client. For more information, please contact 3CLogic at: 800-350-8656 or info(at)3clogic(dot)com. Find 3CLogic on the web at: 3clogic.com or Twitter.
Media Contacts:
Kewal Gupta
MD of Channel Tools and LeadMaster Distributor
01494 557327
kewal(dot)gupta(at)leadmaster(dot)com
David Rastatter
3CLogic
800-350-8656
drastatter(at)3clogic(dot)com