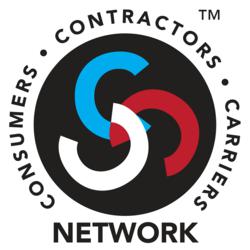 "I had quite a checklist of things I wanted in a partnership... The 3C Network and its contractor affiliates provide an excellent 10-year limited warranty on materials and workmanship. That really helped convinceme to take on a storm partner."
Knoxville, TN (PRWEB) June 13, 2011
Steve Holly, owner of Roofing by RLI in Knoxville, prides himself in good customer service, but in the wake of the recent hail and wind storms, he says his office was totally overwhelmed by the volume of calls for roof repair. Calls came in by the thousands − as many as 40 calls per hour.
"Our calls were so overwhelming that we had to bring in three more office staff just to manage the phones," said Holly. "Our answering service could barely cope with the inundation of calls. As it was, our crews were already booked up, with 20 to 30 projects on the work board."
On the tailwinds of the Spring storms came dozens of calls from other contractors offering to partner with Roofing by RLI, and help Holley meet the huge demand for service.
Like other local, established roofing contractors who have found themselves short of resources needed to deal with the widespread damage, Holley was leery of teaming up with a "storm chaser," as roving roof contractors are sometimes referred to. While he wanted to be able to help more home and business owners in the area, he was concerned about his own company's reputation in the long-run.
Holley looked to the Consumers, Contractors and Carriers Network (3C), a group of affiliated national storm damage restoration contractors with trained roofing crews and project managers experienced in working with insurance adjustors.
"Fortunately, we were able to find a good national roofing company, a storm damage specialist, to partner with for the next six to 12 months," said Holley. "Now we can take care of our existing customers and help quite a few more people who are still desperate to get their roofs taken care of quickly by a professional roofing contractor."
Chris Johnson and Shawn Rodriquez, owners of Frontier Building and Development in Knoxville have also felt the pinch of not being able to handle the demand for roof replacement and repair. Although their company's primary focus is remodeling and new construction, they knew they could put their experienced local teams to work repairing roofs. But they too found themselves with more calls than they could handle. Like Holley, they were able to team up with a large, national contractor through the 3C Network.
"We needed more resources, and we needed them right away," said Rodriguez. "But we wanted to be absolutely sure that any national contractor we affiliated with would do quality work and be around a year from now to back us up if there were any problems."
"I had quite a checklist of things I wanted in a partnership, including crews with experience and OSHA safety training, and an assurance that they would back their work with a supportable warranty. The 3C Network and its contractor affiliates provide an excellent 10-year limited warranty on materials and workmanship. That really helped convince me to take on a storm partner."
The Consumers, Contractors and Carriers Network (3C) were formed to make selecting a reputable, experienced contractor easier for the American consumer. 3C's member contractors are committed to best practice methods of inspection, assessment, pricing, repair and service, and are able to respond to storms anywhere in the United States. More information about the Consumers, Contractors and Carriers Network (3C) and its member contractors can be found at RoofingJustice.com.
###