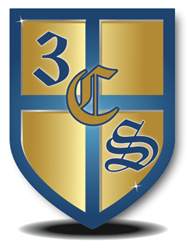 Palos Hills, IL (PRWEB) May 29, 2014
The theft of millions of credit card numbers from Target customers last year drew a ton of attention to Internet crime, but a new study finds that could be the least of our problems in cybersecurity land.
According to a report from Verizon's 2014 Data Breach Investigations, the most common cybersecurity crimes come from various small online attacks, such as people clicking on malicious Web links and choosing easy-to-guess passwords. The report, considered to be one of the top annual looks at Internet-related crime, includes information from more than 50 organizations around the world to analyze more than 63,000 security incidents and 1,300 confirmed breaches.
"After analyzing 10 years of data, Verizon realizes most organizations cannot keep up with cybercrime, and the bad guys are winning," says Wade Baker, Principal Author of the Data Breach Investigations Report series. "But by applying big data analytics to security risk management, we can begin to bend the curve and combat cybercrime more effectively and strategically."
Community Colleges are coming together to fill in the shortage of graduates entering the cybersecurity workforce. The Community College Cyber Summit (3CS) is being held on July 21st and 22nd at Moraine Valley Community College in Palos Hills, Illinois. The first annual forum is the only national academic conference that specifically addresses cybersecurity education in community colleges.
It's been well known that community colleges nationwide are well prepared for educating professionals in cybersecurity. According to a recent study conducted by consulting firm Frost & Sullivan, the estimated number of security professionals was around 2.25 million globally in 2013, but market indicators show the need for as many as 4.25 million security professionals by 2017, representing the potential for a 47% shortage in the cybersecurity workforce.
3CS will offer educators to share insights, discuss challenges and create solutions to cybersecurity attacks, such as the one on Target customers, and shortages in the workforce. Community colleges are uniquely equipped to rapidly respond and put new programs in place that result in making a huge difference in the workforce by filling in the gaps. The close-knit relationships that community colleges have among businesses and industries continue to assist educators in developing curriculum to match the ever-changing economy. Community colleges play a critical role in giving students the hands-on skills that are needed on the front lines of defending computer networks against attacks.
The job market for cybersecurity is growing tremendously, and summits like 3CS will give the community college educational system the leverage needed to best support the needs of critical infrastructures, such as telecommunications, transportation, energy, healthcare, banking and financial services, emergency services, manufacturing and water systems.
3CS strives to play a major role in bridging the gap in the workforce and moving the nation in the right direction by educating the next generation of cybersecurity professionals.
For more information about 3CS, visit https://www.regonline.com/communitycollegecybersummit.