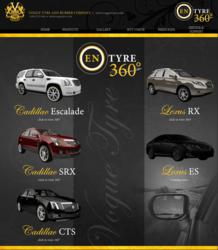 Des Moines, Iowa (Vocus/PRWEB) March 02, 2011
QA Graphics, a Midwest interactive design company, is pleased to announce the expansion of their virtual configurator capabilities to offer extended 3D product configuration and 3D product visualization services. This expansion of services enhances the company's already broad portfolio of creative design solutions and interactive applications including 3D design and animation, building display solutions, virtual tours, web development and other interactive content.
QA Graphics' 3D virtual configurator solutions can be used to compliment businesses' existing marketing and sales strategies. Using the latest 3D modeling and rendering software, QA Graphics provides high-quality and realistic representation of any type of product or service in 2D, 3D or 360-degree views, and can develop custom virtual showrooms, where customers can fully interact with a business' products or services. Businesses can provide customers with the ultimate interactive shopping experience – letting them virtually customize and envision their product before buying it. Customers can select a base product and then instantly see how the product would look if they modified the color, size and other custom accessory options.
QA Graphics can also create 3D environments that allow the customer to feel like they are actually in the application, and see things from their point of view. For example, a virtual showroom for custom homes would allow users to choose a floor plan and tour the home, going from room to room. Viewers would have the ability to change the flooring options, wall colors, appliances and more to see how the final layout would look before agreeing to build. Or, for purchasing tickets in a sports stadium or concert arena, customers can check out the view from different seats before ordering their tickets.
"Based on customer needs, our creative team continues to expand their skill set," said Dan McCarty, president of QA Graphics. "This allows us to provide unique sales and marketing solutions that are competitive in today's market."
QA Graphics' 3D configurator and product visualization solutions allow businesses to:

Effectively showcase product/accessory lines
Streamline product customization
Improve customer confidence and increase sales
QA Graphics' virtual product configurator solutions are award winning; one virtual configurator design recently received an ADDY® Award from the American Advertising Federation of Des Moines (AAF of Des Moines), which honors Central Iowa's best creative work each year. The solution was created for Vogue Tyre and Rubber Company, a provider of high-end custom tires, wheels, and accessories to help shoppers visualize how custom aftermarket accessories will look on their exact vehicle model before making a purchase. The computer application is like a virtual showroom that allows viewers to see a realistic 360-degree view of their vehicle and custom options. The application can be viewed on Vogue Tyres' website at http://www.voguetyre.com/3d/index.php.
These types of applications can be displayed online or on hardware displays, such as a touchscreen or kiosk in store locations or at tradeshows. Virtual configurator solutions ease the online shopping experience, and allow businesses to reduce inventory amounts needed in stores, as customers can easily view all product variations before purchasing. To learn more about QA Graphics' 3D virtual product configurator capabilities, contact them at 515.965.3403.
About QA Graphics
QA Graphics is an interactive graphic design company specializing in graphical user interfaces, interactive design, 3D design and animation, interactive content, website development and other custom design solutions. The company is also a leader in providing creative solutions for the building automation and green building industries, providing 3D displays to help educate the public about energy efficiency and a building's sustainable efforts. Visit http://www.qagraphics.com to learn more.
###