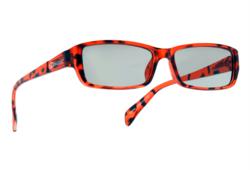 There so cute! These are great!
San Luis Obispo, CA (PRWEB) December 21, 2011
On Wednesday December 14, Dimensional Optics' 3Dazzle™ line of 3D glasses was featured on ABC's The View. This holiday season The View did a segment titled "The Best Gifts for Under $50" where each of the Hostesses chose some of their favorite gift ideas for this holiday season. Dimensional Optics 3D glasses were featured as one of Whoopi Goldberg's top gift picks.
Earlier in the season Whoopi had made it clear how much she hated the 3D glasses they give you at the movies saying "they're so big, and you don't know who had them on before". Dimensional Optics' 3D glasses have solved Whoopi's (as well as many other's) gripes with current 3D glasses, by giving 3D movie goers an option to "wear your own 3D glasses when you go to the movies…and their cute!"
The 3Dazzle™ line of 3D glasses come in four styles and four bright translucent colors: Blue Ice, Cherry, Grape, and Lemon Lime. The 3D lenses are made with the highest quality 3D optics available to give the viewer an optimum 3D viewing experience for only $19.95. With seven 3D movies currently in theaters and more coming out every month, now is the perfect time to give a personal pair of 3D glasses to someone on your list.
The segment of The View featuring Dimensional Optics' products can be seen here at about 30 minute mark. For a list of the gifts that were featured on the show, click here. For more information on Dimensional Optics products visit the Dimensional Optics Website.
###