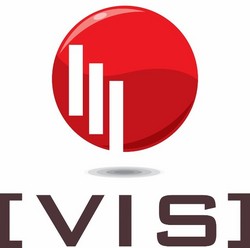 This design tool will provide the civil engineering community a more direct and cost effective path to win projects
Rock Hill, SC (PRWEB) April 8, 2010
Visually Intelligent Solutions, LLC (VIS) announces its exclusive training course with specific focus on Civil Visualization Extension, the visualization tool for civil engineering and a new key feature available in Autodesk 3ds Max® Design 2011. VIS has firsthand knowledge and expertise of this new feature and is prepared to deliver its training online or onsite.
Earlier this year, Autodesk® announced its purchase of Dynamite VSP from 3AM Solutions in the UK. Dynamite VSP, is complementary software to AutoCAD® Civil 3D® and Autodesk® 3ds Max®. The combination of this software provides civil engineers with the ability to deliver more in-depth and accurate visualizations. Autodesk has now streamlined this process in its new release of 3ds Max Design which incorporates the Dynamite VSP technology into its Civil Visualization Extension feature.
VIS, an authorized reseller of Autodesk products and additionally a reseller of Dynamite VSP, prior to the Autodesk acquisition, and is one of the few companies with the visualization knowledge and expertise in both 3ds Max Design and Dynamite VSP. This knowledge and expertise enables VIS to deliver expert training and consulting services to the civil engineering industry.
"VIS is excited about this new release of 3ds Max Design 2011. This design tool will provide the civil engineering community a more direct and cost effective path to win projects, reduce design errors and lessen the project approval cycle by producing clearer presentations that reflect the quality of a client's design vision,"says, Mel Wallace, Co-Founder and Director of Business Development, VIS. "These in-house produced visualizations will provide more effective communication with clients, planning and zoning committees and the public."
Wallace also added, "Our Civil Visualization Extension training courseware is intended to show how the new version of Autodesk 3ds Max Design offers new techniques that help bring designs to life by aggregating data, iterating ideas, and presenting quick, adaptable visualizations to the civil design work-flow."
To support the new release of 3ds Max Design 2011, VIS will host a series of live online webinars, that will showcase Civil Visualization product demonstrations and what's new in 3ds Max design 2011. These live presentations will focus on the compelling new techniques and the top new features included in 3ds Max Design 2011. Industry proven design visualization experts will lead the technical presentations.
The VIS webinars will be held on the following dates:

April 14, 2010 – What's New in Autodesk 3ds Max Design 2011
April 15, 2010 – Civil Visualization 2011
April 21, 2010 – What's New in Autodesk 3ds Max Design 2011
April 22, 2010 – Civil Visualization 2011
April 28, 2010 - What's New in Autodesk 3ds Max Design 2011
April 29, 2010 – Civil Visualization 2011
Please register at the links listed below or call 704.243.5019
3ds Max Design2011 "What's New"
For more information regarding our upcoming 3ds Max Design 2011 training sessions, please visit our website: http://www.visuallyis.com
About Visually Intelligent Solutions,LLC (VIS):
Headquartered in Rock Hill, SC, VIS is a leading provider of design visualization solutions. With over 15 years of real world industry experience in the engineering and design fields, the company specializes in introducing innovative and cost effective design visualization methods into the work-flow cycles of civil engineering groups, architectural, mechanical and digital media industries.
VIS service are complemented by a wide range of Autodesk computer-aided design (CAD) products and is a recognized Autodesk Training Partner, uniquely positioned to offer online, onsite and customized training.
###