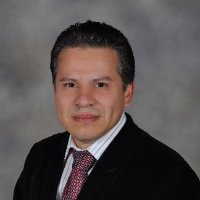 During the implementation process, Solorzano's team sets new engineering labor standards, retrains workers, implements the nSITE workforce management system, and tracks worker activities at the micro level.

Jim Zimmerman, COO
Atlanta, GA (PRWEB) May 07, 2013
Third Party Human Logistics provider nGROUP announced the promotion of Franklin Solorzano to Vice President of Implementation. The announcement was made by nGROUP's COO, Jim Zimmerman.
Previously, Solorzano was Director of Implementation of the Southeastern Region. Solorzano is an Industrial Engineer with post-graduate training from Georgia Tech in International Logistics.
"As an Director of Implementation, Franklin has designed processes, created pricing methodology, and constructed plant layouts that achieve high impact results. He's also sets standards when it comes to production practices and principles such as Kanban, Kaizen, and 5-Why." says Zimmerman.
"nGROUP performance partners turns underachieving labor intensive production facilities into high efficiency, high performance operations. During the implementation process, Solorzano's team sets new engineering labor standards, retrains workers, implements the nSITE workforce management system, and tracks worker activities at the micro level. They achieve 20%-100% improvement in productivity while maintaining or increasing the client's quality standards," says Zimmerman.
nGROUP performance partners is an innovative Third Party Human Logistics provider. nGROUP works with companies that have manually intensive processes in their distribution centers and plants. As a human logistics outsourcing partner, nGROUP bridges the gap between corporate objectives and execution on the production floor. To learn more about nGROUP, visit ngroup.biz.