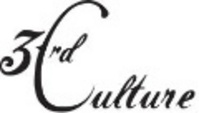 and a cover of The Psychedelic Furs'
NEW YORK (PRWEB) March 27, 2008
3RD CULTURE'S 2008 debut EP, "Sunrise for the Dislocated," has already gained attention from VH1, Entertainment Weekly and Sony Networks. Furthermore, 3RD CULTURE charted at #37 this month out of over 5000 pop artists at http://www.reverbnation.com/3rdculture.
For information on the webcast and to preview and download the "Heartbreak City" remix and songs from the new release, "Sunrise for the Dislocated," visit http://www.myspace.com/3rdcultureband.
"An energizing set likely to please the college crowd and young-at-heart alike. Perfect soundtrack material. Standout tracks include "Radio" and a cover of The Psychedelic Furs' "Heaven"." (DOM LECONTE, Sony Networks)
"3RD CULTURE successfully follows the formula institutionalized by U2. The music is raw, the energy is high, and the choruses are anthemic. This is what radio should play - rock with a hook AND a melody. "Heartbreak City" screams "Gossip Girl" and that's a good thing." (MICHAEL SLEZAK, Entertainment Weekly)
"Multi-format hits waiting to happen in Heartbreak City, Radio and Heaven. Great vocals, great production, great sound - what else do you need?" (RYAN T. FREDERICK, VH-1 International)
3RD CULTURE blends the melodic ambitions and lush textures of Britpop with the soul of American Rock n' Roll. The result is a dynamic, youthful, and refreshing pop/rock sound. 3RD CULTURE is a global collision spanning three continents, each member bringing a decade's worth of experience performing and recording tracks featured internationally on radio and television. The band is composed of Daniel Dean, hailing from the United States on vocals and guitar; Brian Philips, born in India, on bass; and Dmitry, from Russia, on guitar.
"Sunrise for the Dislocated," the band's 2008 debut EP, brings to mind the classics of The Cars and the emotionally poignant sounds of contemporaries like Keane, Snow Patrol, OneRepublic, and One Night Only. 3RD CULTURE radiates the signals of a bright future, in the legacy of U2 and Tom Petty. The album is currently available for download at iTunes.