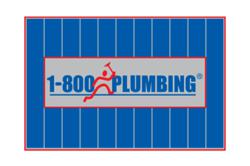 Surprise, AZ (PRWEB) November 23, 2012
1-800-PLUMBING has experienced growth throughout the United States and into Canada. New Licensees have come on board in Austin Texas, New Jersey, South Dakota and Virginia to name a few. This years explosion in growth is confirmation that the strategic planning for the 1-800-PLUMBING brand is effective and on target to substantially penetrate the North American market by the end of 2013.
1-800-PLUMBING licensees are hard working and dedicated professionals that believe in providing a high level of customer service. 1-800-PLUMBING licensees bring the utmost integrity and honesty to a very demanding marketplace. Additional 1-800-PLUMBING marketing tools and strategic alliances are constantly under development to assist licensees in being the dominant name within the designated territory.
Alan Cline, President/CEO said: "It is my long term goal to introduce 1-800-PLUMBING licensees to all the tools required to effectively compete in the marketplace. We are working on forming strategic alliances with companies that provide GPS technology, Mobile dispatching and payment processing, VOIP solutions and more."
The memorable "1-800-PLUMBING" number, makes it so easy for customers, who no longer have to reach for the yellow pages or look on the web. Cline says, "If customers have to search, there is a strong probabiltiy that they could be lead to a competitor. When a company eliminates search, it can become the dominant player in the local marketplace."
With the Thanksgiving Holiday upon us, one might ask if 1-800-PLUMBING has a Black Friday Special. Rumors have been heard on the street of an end of year special pricing plan, but that could be merely speculation.
Plumbing companies looking to take advantage of this rebounding economy and harness the amazing potential of "1-800-PLUMBING' should contact Liz Parsloe at 1-800-PLUMBING immediately. Many companies have already signed on and territories are going fast.