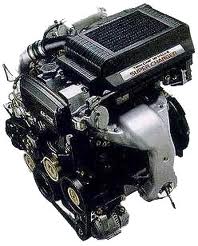 These motors are in preowned condition and now shipped the same day customer orders are placed.
St. Louis, Missouri (PRWEB) May 17, 2013
Toyota is known for its performance vehicles and passenger cars in North America. The creation of the pickup truck series vehicles in the mid-1980s for Toyota opened up new opportunities for this company. Replacement motors for these vehicles can now be found through one established retailer online. The EnginesforSale.org company is now providing the 3VZE engine for sale. This popular 3.0L V6 motor can be hard for some buyers to find using local distribution companies or retailers lacking in import engine inventory. These motors are in preowned condition and now shipped the same day customer orders are placed. These motors can be viewed online at http://enginesforsale.org/category/toyota.
Toyota introduced its V6 engine technology in 1987 with the creation of its pickup truck series in the U.S. These fuel injected motors were some of the largest produced by an import automaker and sold to North American buyers. The pickups that were created during this period of time were designed to compete with Ford and Chevrolet for a portion of the nationwide truck sales.
The 3VZE engine series that is now added online and lowered in price is one effort now underway to provide better purchasing resources for buyers. These preowned motors now go through processes of inspections before final distribution to customers.
The EnginesforSale.org company made changes this year to its online quote policies. The pricing that is now displayed upon using the online quote system now provides the low company sale price as well as pricing from other retailers. These measures are helping buyers to instantly compare the most affordable pricing currently available. Future updates to this online quote system are expected to be announced before the closing of the year.
The company toll-free telephone number remains an additional way buyers can use to obtain engine pricing as well as quality information before a purchase is complete. The announced warranty policies earlier this year are now attached with the entire preowned motors inventory.
New distribution options for engines were added this month by the Engines for Sale Co. Select cities in the U.S. were initially chosen as a main supply source to different parts of the country. New cities and states are now part of the distribution that is offered to engine buyers. States now in the network include Ohio, Texas, North Carolina and California. The new release announced on the Internet at http://www.prweb.com/releases/used-engines-houston-tx/used-engines-tx/prweb10528743.htm was the first measure taken to inform the public of the new options available. These expanded distribution outlets are helping the company profits to grow in the second quarter of this year.
About EnginesforSale.org
The EnginesforSale.org company offers its used engines at discount prices to trade industry buyers and owners of cars, trucks or SUVs. This company has built its resources online to provide easier ways buyers can research parts and place orders. The company inventory for sale is secured through distribution companies and other sources to be sure that quality remains high for buyers. The EnginesforSale.org company offers its customers warranty coverage for no extra cost when motors are purchased to ensure that every installation is protected under parts warranties. The same day shipping patterns and frequent website updates are now providing alternatives to buyers of motors on the Internet.