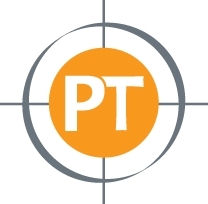 Many employers don't understand the true costs associated with the plans they have in place for their employees
Pittsburgh, PA (PRWEB) February 24, 2009
PT Marketing's new 401k Appointment Setting program is the latest in a series of programs designed to help financial services and insurance professionals build their sales pipeline. This program identifies businesses with 401k or other qualified plans that are willing to meet and discuss administrative issues associated with those plans.
Now more than ever, businesses should analyze the qualified plans they have in place to ensure they are offering the right options to their employees at the lowest cost. Companies that best manage 401k administrative, service, and investment management fees will benefit.
Additionally, with the state of the economy and the various funds that have been affected by fraud and mismanagement, it is crucial that businesses have a third party conduct an analysis of their 401k or qualified plans they have in place to protect themselves from potential litigation.
"Many employers don't understand the true costs associated with the plans they have in place for their employees," stated Mero Capo, PT client since 2006. "With PT's help, I have been able to educate and show business owners the true workings of these plans, allowing them to choose the plan that works best for their company."
Harvey Pollack, PT's CEO, added, "With recent new legislation, business owners are going to want help in understanding those costs. Our appointment setting program will connect owners with experienced professionals who can assist them."
In addition to the 401k Appointment Setting program, PT's various programs are designed to schedule appointments with business owners and key decision makers regarding executive compensation, business succession, property & casualty and employee benefits.
PT Marketing provides advanced prospecting solutions exclusively for the financial services and insurance industry. These solutions are designed to build sales pipelines of qualified prospects by setting meetings solely with business owners or those involved in the decision-making process. Since 1992, PT has served nearly 1,000 insurance/financial services clients. For more information, contact Larry Welsh or visit http://www.ptmarketing.com .
Contact:
Larry Welsh
800-999-8995
lwelsh(at)ptmarketing.com
###