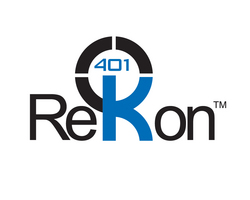 We expected advisors from Charlotte and surrounding communities to attend
Wilmington, NC (Vocus) April 27, 2010
According to 401(k) Rekon™ CEO Ross Marino, CFP®, interest has been strong. "We expected advisors from Charlotte and surrounding communities to attend," says Marino,"but we already have inquiries from as far away as Boston." In addition, providers have contacted 401(k) Rekon™ and requested symposiums in additional cities.
The list of sponsors includes Blackrock, Principal, Ascensus, John Hancock, Mutual of Omaha, Daily Access, and Invesco Aim. Each provider will present for 30-minutes. Topics are educational. Product presentations are excluded. Event also includes a provider roundtable during lunch and a special guest from Trust Performance Coaching.
Traveling to a conference is expensive. Advisors spend days out of the office and thousands of dollars. In this economy, advisors and providers are watching their budgets closely. Major conferences are expensive for all parties involved. Many advisors would like to attend multiple conferences, but just cannot afford it. The 401(k) Rekon Value-Add symposium allows advisors to experience conference quality speakers and topics in their own city.
Attendance is free, but is limited to 70 advisors. Advisors must be invited by either a sponsor or 401(k) Rekon™. Advisors may contact their favorite provider, or 401(k) Rekon™ to request an invitation.
401(k) Rekon's mission is to help advisors build successful practices by leveraging the resources of providers. "Growing a 401(k) practice is a team sport," according to Marino, "so advisors need to determine which providers they want on their team."
"Successful advisors have learned to leverage their relationships with 401(k) providers," stated Marino. "Like our online 401(k) provider database, the symposiums will help advisors learn what resources are available, and how to use them in their practices."
By working together, financial advisors and providers can help 401(k) plan sponsors and plan participants make better decisions. A team approach is also beneficial for 401(k) marketing and 401(k) prospecting.
401(k) Rekon™ is an industry-leading provider of 401(k) research for financial advisors, empowering them to build more successful retirement plan practices. At the core of the new site is a unique 401(k) provider database containing directions and links to locate resources and product information. Presented in concise summaries, the provider database contains the name of each resource, the intended audience (financial advisor, 401(k) plan sponsor, 401(k) plan participant), and format (flyer, PowerPoint, etc.).
Educational symposiums are scheduled for 2010 in major cities, including Boston, Cleveland, Richmond, Washington DC, Orlando, Philadelphia, New York, Chicago, and Raleigh.
Limited sponsorship opportunities are available for future symposiums. For more information, visit http://www.401kRekon.com.
###