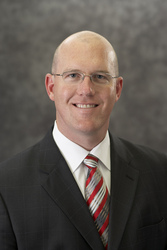 Raleigh, NC (PRWEB) March 16, 2010
Many are confused and intimidated when it comes to doing a 401k rollover. There a few things that need to be considered when doing a 401k rollover. Radon Stancil, CFP® with Diversified Estate Services, LLC, is excited to announce it is now easier to get 401k rollover information. Diversified Estate Services, LLC, has dedicated a section of their website strictly to 401k rollovers. Mr. Stancil shared a few points below for doing a 401k rollover.
Do a "trustee-to-trustee" transfer.

A trustee-to-trustee transfer means, the check is made out to the new institution an individual is opening up an IRA with.
When doing a trustee-to-trustee transfer there is no limit to the amount of transfers one can do.
If doing what is called a "60 day IRA rollover" there are limitations to only ONE per year
60 day rule.
This applies when the check is made out to an individual.
There will be a mandatory 20% tax withholding.
MUST have the funds in another IRA within 60 days from the receipt of the funds. There are no exceptions.
Funds not deposited within 60 days are considered income and subject to tax and penalty.
Reasons to leave it in a company plan

There is an exemption of the 10% early distribution penalty if someone is at least 55 in the year of separation.
Loan provisions
Individuals can do this on their own but, Diversified Estate Services has made assistance available, in fact, they have an entire website dedicated to, Protect Your IRA. Mr. Stancil says, 401k owners should not have to pay an advisor to do the 401k rollover.
Mr. Stancil mentioned once the 401k rollover is complete make sure the beneficiaries could do a, Stretch IRA. This enable the beneficiaries to keep the IRA intact for many years and continue to defer taxes.
Ms. Stancil recommends doing some research before doing your 401k rollover.
###