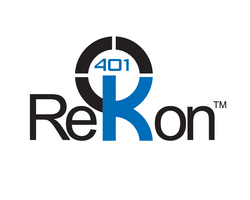 He approached me at the ASPPA 401(k) Summit
Wilmington, NC (Vocus) April 1, 2010
According to 401(k) Rekon™ CEO Ross Marino, CFP®, the symposium idea came from a DCIO wholesaler. "He approached me at the ASPPA 401(k) Summit," said Marino, "and said we needed to host a value-add symposium."
The first symposium, limited to 70 advisors, is scheduled for May 21, 2010, in Charlotte, North Carolina. Other symposiums are already planned in North Carolina, South Carolina, and Virginia. Providers can visit http://www.401kRekon.com or email info (at) 401kRekon (dot) com for more information.
This first symposium targets the experienced 401(k) advisor. Future symposiums will target financial advisors with limited 401(k) experience.
As a successful financial advisor for 21 years, Marino knows firsthand the significance of value-add resources. "I learned about 401(k) plans using resources from 401(k) providers," he explained. "Most broker dealers cannot adequately train 401(k) advisors. Fortunately, many retirement plan providers have extensive educational resources."
"Successful advisors have learned to leverage their relationships with 401(k) providers," stated Marino. "Like our online 401(k) provider database, the symposiums will help advisors learn what resources are available, and how to use them in their practices."
"401(k) Rekon™ believes managing 401(k) plans is a team sport," said Marino. "By working together, financial advisors and providers can help 401(k) plan sponsors and plan participants make better decisions." A team approach is also beneficial for 401(k) marketing and 401(k) prospecting.
401(k) Rekon™ is an industry-leading provider of 401(k) research for financial advisors, empowering them to build more successful retirement plan practices. At the core of the new site is a unique 401(k) provider database containing directions and links to locate resources and product information. Presented in concise summaries, the provider database contains the name of each resource, the intended audience (financial advisor, 401(k) plan sponsor, 401(k) plan participant), and format (flyer, PowerPoint, etc.).
For more information, visit http://www.401kRekon.com.
###