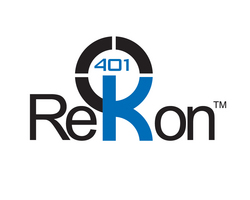 Naturally, we want to get current information about 401(k) resources and regulatory changes to financial advisors as soon as possible
Wilmington, NC (Vocus) July 22, 2010
401(k) Rekon announces a new reservation-only format for its local symposiums in which financial advisors learn best practices for building their retirement plan businesses. 401(k) Rekon seminars are one-day intensive sessions, open by invitation only for advisors and at no charge. The change in format means late registrations will be placed on a waiting list when capacity is reached. This format will ensure that 401(k) provider sponsors have a minimum of five seats reserved for their top advisor invitees.
401(k) Rekon seminars are designed as free, local events so that advisors can save dramatically on time out of the office, travel time, and expenses. Advisors learn vital information about how 401(k) resources can help them build their businesses. Each seminar is limited to no more than 50 advisors. This small-group environment allows them to meet and interact with many of the same national providers that also present at the industry's large-scale multi-day conferences.
The cost of sponsoring at the large industry conferences can also be significant. Sponsor costs are considerably less for the 401(k) Rekon symposiums. Each symposium includes presentations by 401(k) platform providers, third-party administrators, and Defined Contribution Investment Only companies. Over 20 401(k) providers have signed on as sponsors, including Principal Financial Group, John Hancock Funds, JP Morgan, Prudential, DWS, Alliance Benefit Group, TRA, Nuveen, Janus Funds, Mutual of Omaha, and others.
"Naturally, we want to get current information about 401(k) resources and regulatory changes to financial advisors as soon as possible," said Lisa Allen, Senior VP, Alliance Benefit Group Carolinas. "This small-scale seminar is a perfect opportunity for sharing knowledge and building relationships at a lower cost. The concept is a win-win for everyone in the industry."
"We were a little surprised at the dramatic response to the first seminars," said Ross Marino, CFP®, 401(k) Rekon CEO. "But interest has continued to grow, and seminars are regularly selling out. We are pleased to work with our sponsors in demonstrating our commitment to the industry by giving advisors and providers access to the information and the forums they need." Many more symposiums are planned for additional cities, including Los Angeles, Dallas, and Philadelphia.
As another service to the industry, 401(k) Rekon compiles and maintains a comprehensive database of 401(k) provider resources. Launched in March, 2010, it now contains profiles for 40 providers and is growing weekly. "Advisors are most successful when they can leverage the resources of 401(k) providers," said Mr. Marino. "Yet provider websites often are difficult to navigate, sometimes requiring five or six mouse clicks of searching—if the resources are listed at all. Our database helps providers reach advisors and advisors find the resources they need."
To find a symposium in your area and register, visit our list of dates and locations. Like the symposiums, database access free for financial advisors. Visit http://www.401kRekon.com to login.
About 401(k) Rekon
401(k) Rekon is an industry-leading provider of 401(k) research and education. Its mission is to help advisors build successful retirement plan practices by leveraging the resources of providers. 401(k) Rekon provides small-group informational seminars and maintains a unique online provider database that shortens the research process and helps advisors stay on top of new products and resources.
Limited sponsorship opportunities remain for future symposiums. For more information, visit 401(k) Rekon or call 877.401.5489.
# # #