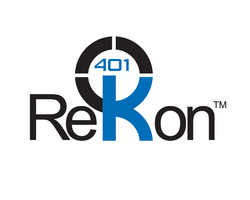 401(k) providers and financial advisors have responded enthusiastically
Wilmington, NC (Vocus) May 14, 2010
According to 401(k) Rekon™ CEO Ross Marino, CFP®, interest in symposiums has exceeded expectations. "401(k) providers and financial advisors have responded enthusiastically," says Marino," and we have interest from across the country." More symposiums are planned for additional cities, including Los Angeles, Cincinnati, and Phoenix.
The list of sponsors includes Principal Financial Group, John Hancock Funds, Nuveen investments, Natixis Funds, ADP Retirement Services, Alliance Benefit Group – Carolinas, and Janus Funds.
Attending a national 401(k) conference is expensive. Financial advisors may spend thousands of dollars and be absent from their offices for days. The cost for sponsors is also significant. 401(k) Rekon™ has created a unique alternative. Advisors will experience many of the same speakers and sessions from our industry's largest events.
The 401(k) Rekon Advisor Symposium is free, but attendance is limited to 70 financial advisors. "Sessions highlight top advisor best practices," according to Ross Marino CFP®, ChFC®, Chief Executive Officer and founder of 401(k) Rekon™.
401(k) Rekon's mission is to help advisors build successful retirement plan practices by leveraging the resources of providers. 401(k) Rekon is an industry-leading provider of 401(k) research and education. A unique online provider database shortens the research process and helps advisors stay on top of new products and resources.
Limited sponsorship opportunities remain for future symposiums. For more information, visit http://www.401kRekon.com.
###