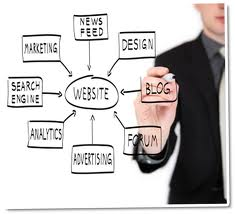 Our team is helping to deliver more information to the public this year concerning how alternative funds can be used to fund investment real estate
Tacoma, WA (PRWEB) February 10, 2015
Working adults in the U.S. who an employer-sponsored retirement account now have the option of using these accounts to fund purchases of real estate. The JWB company has added 403b investing information for teachers and other public workers who have these accounts to its video guide at http://www.jwbrealestatecapital.com/financing-rental-properties-with-an-ira.
Contributions that are made to an account that is used to build funds for retirement typically come with strict rules, according to the JWB guide. The acceptance on a national level of 403b, Roth IRA and 401K accounts for use in real estate is covered in the updated content now streamed at the JWB website.
"Our team is helping to deliver more information to the public this year concerning how alternative funds can be used to fund investment real estate," said one JWB Real Estate Capital source.
The delivery of news and additional company strategies by the JWB company is expected to attract working adults and adults who are making plans for a comfortable retirement. Visitors who access the content now available will have the opportunity to download the updated and revised beginner guide to retirement investments.
"Because cash investing can be an issue for a beginner, we're now supplying informative ways that other monetary funds can be used to invest in the housing industry," said the source.
The JWB company has revised its Florida investments information for adults who visit the page at http://www.jwbrealestatecapital.com/tax-free-fl-real-estate-investments. 2015 strategies and industry news has been added to the posted content for U.S. investors.
About JWBRealEstateCapital.com
The JWBRealEstateCapital.com company has built a client base of investors in more than 13 countries over the past decade. The company specializes in turnkey rental houses and build-to-rent properties. The JWBRealEstateCapital.com company successfully manages all client properties through its third-party appointed companies to provide a hands-free investing program for investors.