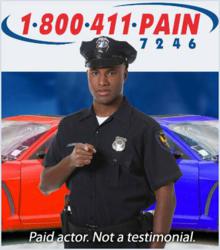 Miami, FL (PRWEB) April 30, 2012
Bullying has become a very prominent issue in recent years. Advances in technology have introduced entirely new practices in the ways in which people are bullied. It seems as though these advances in technology have only fueled society's need to hurt others. Cyber bullying, for example, is an evolution of conventional acts of bullying. Cyber bullying is the result of significant technological advances. Traditional acts of bullying have always been widely recognized as wrong and hurtful. Cyber bullying, however, is just recently becoming recognized as being equally as traumatizing.
Understanding the growing concern of the bullying issue in the United States, many celebrities have begun campaigning for a bully-free America. Major businesses, such as 411 Pain, have also devoted countless hours to remedying this national epidemic. 411 Pain realized early on that the problem was getting out of hand, and decided to become involved. They became the title sponsor of The Prevention Team, a group designed to educate students on the importance of understanding all aspects of bullying and why it should be avoided. Utilizing some of America's largest role models, The Prevention Team provides professional athletes to speak with the kids. 411 Pain's most recent outing with The Prevention Team occurred on April 20, 2012. 411 Pain sponsored an event at Donna Klein Jewish Academy, where Super Bowl XXXV Champion, Lional Dalton spoke with the student body about bullying. Donna Klein Jewish Academy is an internationally renowned school that provides a general studies curriculum with Judaic and Hebrew studies. Their grade levels range from elementary school through high school.
As a role model, Lional Dalton was able to communicate with the kids on a much more personal level. The fact that these kids were hearing a person they look up to referring to bullying as "uncool" really opened their eyes. The students at Donna Klein Jewish Academy welcomed Lional Dalton and The Prevention Team with open arms. They thoroughly enjoyed the anti-bullying seminar and gained an entirely new perspective on the seriousness of bullying. One of the primary goals of these events is to encourage a better understanding of what bullying really is. Kids often engage in hurtful acts that they do not even consider acts of bullying. Understanding what bullying is and how to detect it, is the first step in preventing it from happening.
The Prevention Team's visit to Donna Klein Jewish Academy could not have been at a better time. Just days after their visit, the school offered middle school and high school students an opportunity to watch the "Bully" movie free of charge. "Bully" is a controversial film created by Lee Hirsch detailing the tormenting experienced by five bullied kids. Extremely graphic and thought provoking, "Bully" has shed a much-needed light on bullying in America. Everyone realizes that bullying is a problem. Everyone realizes this problem must be resolved. Rarely, however, are people allowed the opportunity to experience the tormenting felt by bully victims. "Bully" gives outsiders an inside look at what bullied kids are actually experiencing every day of their lives. The only difference is that when the movie is over, most people watching it can feel safe and secure again. For unfortunate others, the movie is a reflection of everyday life.
Since joining forces with The Prevention Team, 411 Pain has been a huge factor in the rise of anti –bullying campaigns in South Florida and throughout the nation. They are pleased to be of such service to their community, but are also very excited to be bringing about more national awareness of the shockingly high incidence of bullying in America.
Like 411 Pain on Facebook
Connect to 411 Pain on LinkedIn
Follow 411 Pain on Twitter