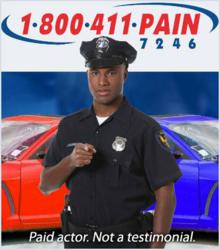 Fort lauderdale, FL (PRWEB) May 31, 2012
1 800 411 Pain has become very involved with charitable events in the last several years. Education is one of their main areas of interest. 1 800 411 Pain regularly sponsors book fairs, which allow children who would normally be unable to afford to purchase books, to buy books with certificates provided by 411 Pain. Since partnering with The Read and Rise Literacy Campaign (a program designed to encourage children to enjoy reading), 1 800 411 Pain has had the opportunity to help improve students' reading habits and give them a better start at life.
1 800 411 Pain has also taken a special interest in the steadily increasing bullying problem in America. Bullying has become a significant problem in the United States in the last several years. 1 800 411 Pain's commitment to education compliments their interest in anti-bullying. Bullying in schools can have a significant impact on a student's ability to learn. Many students skip school or choose not to attend certain classes due to fear of being bullied. 1 800 411 Pain wants every child to have the opportunity to receive a proper education, regardless of their circumstances.
The nation's rising bullying issue has sparked responses from celebrity figures such as, Lady Gaga, Ellen DeGeneres, and Justin Bieber, all of whom have taken strong stances against bullying. Major businesses, such as 1 800 411 Pain have also become involved in the nation's anti-bullying movement. Since collaborating with The Prevention Team, 1 800 411 Pain has become a major factor in the influence of anti-bullying campaigns across the nation. The Prevention Team is a South Florida based program that utilizes professional athletes to communicate the dangerous impact that bullying can have with students of all ages. Impressed with The Prevention Team's devotion to their cause, 1 800 411 Pain became their title sponsor. The two have since, attended nearly forty schools in an effort to educate students on the dangers of bullying.
Most recently, 1 800 411 Pain has given out over 5,000 wristbands in support of anti-bullying. The wristbands are a symbol of the movement to end bullying worldwide. 1 800 411 Pain is proud of their association with anti-bullying causes. They are in full support of anti-bullying and are thankful to be in a position to make a difference.
1 800 411 Pain believes in giving back to the community. Robert Lewin, owner of 411 Pain, realizes that providing a greater opportunity for education and a safe environment to develop it in is vital. No student should be deprived of an education because he or she is afraid to attend school. 1 800 411 Pain is desperately working towards a bully free America. While understanding that it is not possible to end all instances of bullying, 411 Pain would like to see bullying become a rare occurrence.
Add 411 Pain to Google+
Like 411 Pain on Facebook
Connect to 411 Pain on LinkedIn
Follow 411 Pain on Twitter