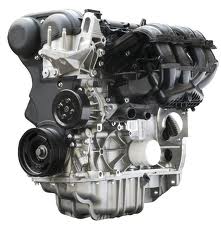 These preowned motors are purchased from top distributors to ensure that the lowest mileage is found on each block.
San Antonio, Texas (PRWEB) February 07, 2013
F150 pickup trucks have retained the top spot in the automobile industry for more than 30 years. The competition between Ford and Chevy for compact and midsize trucks has helped to ensure the best engines are created for vehicle owners. The UsedEngines.co company has marked down its 4.2 Ford engine prices. More information can be found by visiting http://www.usedengines.co/ford-engines/f-series-engines-sale.
This change in sales price is applicable to online and offline sales. This new markdown has been created to reduce the overall engine installation costs for buyers. This pricing is expected to remain in effect through the remainder of this year.
The F-series by Ford has gone through 12 generations since the 1960s. Many of the changes have included exterior and interior changes. The mixture of gasoline and diesel engine units has helped Ford provide the variety that truck owners often search for when buying a new or preowned vehicle.
Both V6 and V8 sizes have remained popular in the Ford Motor Company lineup. These sizes now represent the inventory that is now for sale online. These preowned motors are purchased from top distributors to ensure that the lowest mileage is found on each block.
Two of the largest costs for engine replacements are shipping and protections from damage. These costs represent some of the hidden prices that are found with used engine sales. A shipped engine from one coast to another could increase the price by hundreds of dollars. These prices are not always displayed in advance of purchase online.
Companies currently selling on auction websites do not have to include warranty coverage for the sale since most engines are sold in as is condition. Part of the new price markdown includes warranty protection at no cost and an offer for free shipping for all of the existing engine inventory.
Similar programs were announced late last year to help more buyers find the value that is often searched for from online retailers.
Both the domestic side and import inventories have received increases since the fall of last year. The Ford, Chevy, Dodge and GMC lineups have received the largest increases. The import additions like Honda, Toyota and Isuzu are now added for sale without additional fees or import charges to U.S. These additions are expected to continue through the remainder of this year. More information can be read online from the news report at http://www.prweb.com/releases/used-engines-for-sale/website-domestic-imports/prweb10010071.htm.
About Used Engines Co.
The Used Engines Co. has successfully sold its motors for close to a decade online. Sales take place at this company from its website and offline warehouse. Buyers using this company as an engine resource take advantage of low price tags and multiple incentives. The no charge warranty program is one of the ways this company has revolutionized the selling of engines to the public. The protection that is now offered is typically provided for 24 months. The Used Engines Co. ships all orders to the 48 continental U.S. states as well as to Canada. With an online quote system and lower than MSRP prices, this company has remained a top preowned engine seller in North America.