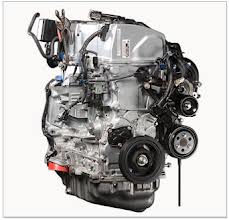 The online system that is now in place is offered as an instant price delivery method.
Beaumont, Texas (PRWEB) April 25, 2013
Ford expanded its V8 production in the 1990s for its sedan and luxury car brands. The Lincoln Town Car and other vehicles introduced during this time period were fitted with these new engines produced. Buyers now searching for replacement V8 motors from Ford can now benefit from the CrateEnginesforSale.com company. The addition of the 4.6L crate engine online is expected to provide better replacement opportunities for buyers at http://crateenginesforsale.com/ford-2/ford-46l-crate-engines-sale.
Ford relied upon its new V8 engine inventory to power the Thunderbird, Grand Marquis, Crown Victoria and Expedition. The success of these two, three and four-valve engine designs helped to popularize the 4.6 as an industry leader in V8 technology.
The crate editions that are added for sale online now provide the drop-in ready motor that many car builders and car owners search for when completing a replacement. These motors are discounted in price to include a lower than MSRP price typically not found through dealerships or other authorized sellers.
Part of the new inventory increases at the CrateEnginesforSale.com company website have helped to construct a new quote form for buyers. Due to the manual processing required for quotes, some companies can delay the price distribution to customers. The online system that is now in place is offered as an instant price delivery method.
Any motor in stock can be quoted using this new system and customers can make purchases faster. The warranty protection that is now supplied with each quote allows customers to review the protection amounts before a purchase is complete.
About CrateEnginesforSale.com
The CrateEnginesforSale.com company is a leading builder of crate engines and retailer for rebuilt engines online. This company employs a dedicated staff of experts working together to build the company reputation with each motor supplied. Decades of supplying motors to the trade industry has helped this company to offer its motors for sale to public buyers. The CrateEnginesforSale.com company sells domestic and import crate engines to buyers in the U.S. and Canada to provide resources that are not typically found through local retailers or third party sellers on the Internet.