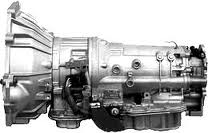 The developments made to the company website have opened up alternative opportunities aside from the toll-free number in place to locate parts and pricing.
Indianapolis, Indiana (PRWEB) May 16, 2013
Chrysler is known for its development of pickup trucks and SUVs in North America. The shifting patterns in these vehicles is controlled by automatic and manual transmissions that could be difficult to find from Internet sellers without authorized distribution. The AutoProsUSA.com company sells authentic Chrysler auto parts and has now added the 46RE transmission for online sale. The current inventory can be browsed online at http://autoprosusa.com/used-46re-transmissions-for-sale.
These units are designed to fit directly into the Jeep and Dodge vehicles produced. A low introductory price structure is now attached with these units to help ensure all buyers have access to affordable prices.
The development of the automatic transmission has provided better gear ratios. The use of mechanical parts is now giving way to digitally controlled units able to provide smoother operation. The 46RE transmissions that are produced by Chrysler have remained one of the popular choices for buyers purchasing secondary market units online.
While some companies are unable to warranty a used purchase, the transmissions that are now for sale by the Auto Pros company come with warranty protection. It is this protection and discounted pricing offered that is expected to help this company increase sales of its domestic gearbox inventory this year.
The discounts provided by this company are examples of the incentives that are now provided with each purchase. The developments made to the company website have opened up alternative opportunities aside from the toll-free number in place to locate parts and pricing. These developments have helped this company create a new database search system capable of providing instant pricing and comparison pricing with other retailers. The price quotes now distributed are helping buyers to decide to make purchases faster instead of performing traditional legwork searching online and offline.
A new YouTube video channel has been created by the Auto Pros company this year to help market many of the used, OEM and performance auto parts that are now in stock. These videos are designed to inform buyers of the parts quality and how to place orders through the company ordering system in place. These educational videos are one method used this year to provide better company services to parts buyers nationwide. The video for used transmissions can be viewed at http://www.youtube.com/watch?v=-AXZGtWAh1M. This video series is scheduled to continue this year as additional part types are added for direct customer sale.
About AutoProsUSA.com
The AutoProsUSA.com company provides parts buyers immediate access to its database of thousands of auto parts online. This searchable database allows each customer to find new, OEM, used or aftermarket parts without performing research through more than one source. The company staff personally assists all buyers when the toll-free number is used for questions or other information. The AutoProsUSA.com company supplies its parts and those referred by other retailers online with generous parts warranties. These warranties as well as the faster shipping methods selected for each customer order are helping to boost the sales made by this company in 2013. New company policies are expected to be announced later this year.