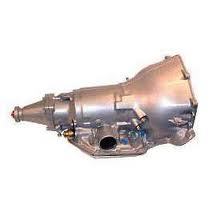 The import and domestic parts inventory has been upgraded this year with additional GM units to provide more manual and automatic editions.
Cincinnati, OH (PRWEB) May 11, 2013
GM remains the top automaker in the United States due in part to the manufacturing of important components used in vehicle manufacturing. The engines and transmissions built by GM now represent the new inventory sold online at the gottransmissions.com website. This company has added the popular 4L60E transmission for sale online. This replacement gearbox is offered with an introductory low price to ensure that all buyers get immediate access to affordable replacement parts. The pricing and inventory can be reviewed directly on the company website.
The creation and use of electronically controlled components has helped automakers like GM provide different technologies to vehicle owners. The creation of automatic transmissions capable of electronic controls has expanded the shifting options available to vehicle owners. The four, five and six-speed transmission development has helped to further the use of overdrive capable vehicles in the GM lineup.
The 4L60E units that are now sold to buyers online are offered with better pricing compared to auction sellers and third party retailers unable or unwilling to discount a transmission price for each sale.
The GotTransmissions.com company has built its reputation as a used auto parts seller online since 2007. The frequent upgrades to the inventory carried have provided more options to buyers without local distributors to purchase from. The import and domestic parts inventory has been upgraded this year with additional GM units to provide more manual and automatic editions.
These transmissions are now covered under the 3-year warranty that has been established to help all buyers of the company units for sale. This protection level is helping to provide the coverage hard to locate through some retailers online.
Shipping costs can vary from retailers when sending automotive transmissions from one coast to another. Not all freight companies are experienced shipping auto parts and damage could happen when customer orders are shipped. The Got Transmissions company has expanded its free freight program this year to provide additional cost savings to buyers. This no charge shipment policy includes insurance and a guarantee of timely delivery for all shipments. Frequent incentives are announced when put in place to improve customer relations when online or offline sales are completed.
About GotTransmissions.com
The GotTransmissions.com company provides discounted transmissions from foreign and domestic automakers through its online and offline ordering system. This company has sold its units online since 2007 and has built one of the most trafficked websites online for a secondary parts seller. The warranty policies that are now established for buyers help to protect each shipment for a period of up to three years. The GotTransmissions.com company has developed an online quote system this year that helps buyers comparing pricing and researching information before an order is placed by telephone or online.