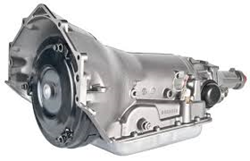 The MT1 gearbox platform has been in use at General Motors since the year 1991 and continues to be a go-to build for shifting in larger vehicles
Midland, TX (PRWEB) May 28, 2015
Gearboxes that are controlled by electrical pulses to provide a better range of shifting now make up a large portion of the inventory at the PreownedTransmissions.com company website in the U.S. As summer sale incentive, the company is now marking down its used 4L80E transmissions pricing for the public at http://preownedtransmissions.com/used-4l80e-transmission.
The reduced MSRP pricing that is now included as part of the sales program for this year applies to all of the 4-speed automatic builds from the General Motors company. The 4L80, 4L85E and smaller models can now be purchased at a better price point. This reduction in retail price should help owners of Tahoe, Express, C/K and Sierra vehicles replace gearboxes cheaper.
"The MT1 gearbox platform has been in use at General Motors since the year 1991 and continues to be a go-to build for shifting in larger vehicles," said a Preowned Transmissions company expert.
The inventory of Chevy and GMC brands of gearboxes that are under the new sale pricing terms are still being shipped with a third-party warranty plan. No changes have been made to the standard 24-month plans that have been in place since the PreownedTransmissions.com company started in 2013.
"The longitudinal gearboxes that we sell in used condition are now attractively priced and covered under our own protection policies," the expert included.
The Preowned Transmissions company is now in the early stages of development for its new website. Later on this year, consumers will be able to access an all-new inventory database that incorporates PayPal and other checkout forms to provide a smoother order processing tool for customers.
About PreownedTransmissions.com
The PreownedTransmissions.com company helps retail used vehicle gearboxes that are in 3, 4, 5 and 6-speed configurations to the general public in the United States. The company is now listing all American and imported automaker brands on the web. The PreownedTransmissions.com company helps lower pricing that consumers pay through its routine changes in suppliers every quarter of the year.