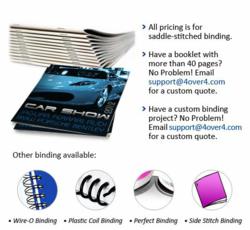 At 4OVER4.COM we now provide logistics firms with the high quality professional promotional printing services they require for all their promotional and in-house printing needs at special discount rates
Astoria, NY (PRWEB) September 14, 2012
4OVER4.COM has launched a special corporate discount printing offer for logistics firms which will provide them with access to quality and professional printing services for all their promotional and in-house printing needs at special discounted rates, lowering costs and improving efficiency in the process. 4OVER4.COM is a leader in online printing services and a provider of quality digital and offset online printing services including poster printing, printing nyc works, sticker printing, vinyl banners and other custom printing applications.
Logistics firms are primarily tasked with with transporting essential goods and services (or other reources) to places where they are required; the business of logistics turns out to be very critical to the success of most projects or businesses because there is always a need to move resources from where they are made or stored to where they are needed for various productive activities.
The services provided logistics firms and businesses is actually very important in nearly every industry and sector – a fact that means that there are naturally high standards of selection which clients use to approve contractorsin this business. Logistics firms therefore have a certrain need to improve and standardize their internal systems and structures (work processes included) while also improving their brand awareness and representation in the local and region media community – this means that marketing and promotional efforts are required by these logistics firms in order to be 'first-rate', leading to high printing costs for print-based advertising which is a staple of most marketing campaigns. Logistics firms therefore constantly search for avenues to reduce costs while maintaining the quality of their promotional printing, and this is where 4OVER4.COM comes in with its special discount offer.
"At 4OVER4.COM we now provide logistics firms with the high quality professional promotional printing services they require for all their promotional and in-house printing needs at special discount rates, allowing them to optimize and streamline their promotional efforts while focusing on growth," says 4OVER4.COM Principal Taso Panagiotopoulos.
To learn more about the special 4OVER4.COM corporate discount printing offer for logistics firms or for general inquiries, please email support(at)4over4(dot)com or call the 4OVER4.COM customer care line on 1-718-932-2700.
About 4OVER4.COM
Online printing company 4OVER4.COM, an NYC printing firm, is a green printing company that serves tens of thousands of clients nationally and whose printing New York facility began operations in 1999.4OVER4.COM provides unmatched technical and customer support and instant online pricing and ordering for full color printing services since 1999, 4OVER4.COM has offered free expert file review and free online proofs without any obligation to purchase. As a green printing company, we are strongly oriented towards sustainable environmental renewal, and we are happy to lead the way with environmentally and socially responsible printing practices and projects among national as well as New York Printers.