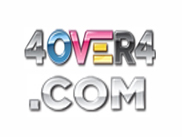 Running any business, whether large or small, and staying in budget is no easy task and we can surely sympathize with our customers
New York, NY (PRWEB) May 23, 2013
4over4.com, a leader in online printing since 1999, has announced their most recent discount for businesses when they purchase custom printed envelopes through their website. This environmentally responsible green printing company is offering 25% off on all custom printed envelopes and has an extensive selection of over forty commercial and specialty envelopes to meet all the needs of business owners.
Custom envelopes give businesses large and small a professional appearance and allow them to standout amongst a pile of traditional white envelopes.
Home based mail order businesses can take advantage of this huge savings when ordering custom booklet printed envelopes for their upcoming summer catalog. Simply add your company logo and address and create unique envelopes that will express your company's specialty and individuality. Businesses in the service industry can benefit from discounts on commercial envelopes sold in both peel and seal and simple seal options. Think of all the time and money saved by having custom printed envelopes for your small business at your fingertips.
"Running any business, whether large or small, and staying in budget is no easy task and we can surely sympathize with our customers. That's why we are pleased to offer a 25% discount on our large selection of custom printed envelopes," says principal Taso Panagiotopoulos.
With over a decade of experience in the printing industry, 4over4.com has dedicated itself to delivering quality printing services to its thousands of valued customers. Whether you are in the market for business envelopes or invitation envelopes for your next company gala, 4over4.com and their knowledgeable staff of customer service representatives will assist you in creating custom printed envelopes that will make a powerful statement.
To take advantage of this special promotional offer on printed envelopes, visit http://www.4over4.com. For more information on our wide assortment of envelopes, please contact our dedicated customer service department (718) 932-2700 or email us at support(at)4over4(dot)com.
About 4over4.com
New York based online printing company 4over4.com has been serving clients nationally since it began its operations in 1999. They are proud to be among a dedicated group of green printing companies that support sustainable environmental renewal through their responsible printing practices. 4over4.com is a leader in online printing with thousands of customers because they are passionate about delivering superior quality printing services and have a staff of knowledgeable and committed professionals that go above and beyond to provide unparalleled customer support.