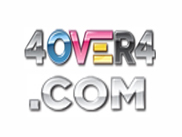 Our new line of button pins offers a great number of promotional possibilities for businesses looking to market their goods and services to a broader customer base
New York, NY (PRWEB) May 30, 2013
4OVER4.COM understands that to market your business effectively you need a lot of tools at your fingertips that is why they are excited to announce the arrival of full color buttons among their large selection of printing services. Full color printed buttons can be ordered in five unique styles with a company name, logo and web address. Create your artwork and decide between mirror, coaster, magnet, keychain or the traditional pinback button.
For promotional gifts that have been effectively marketing businesses and political campaigns for years, try custom buttons in the traditional pin back style with a catchy phrase of slogan. Mirror buttons are a modern twist on the original campaign buttons and are ideal promotional gifts for salons and spas. Buttons are not just for businesses, purchase magnetic photo buttons for your school or charitable organization to raise awareness regarding a special cause or topic of interest.
"Our new line of button pins offers a great number of promotional possibilities for businesses looking to market their goods and services to a broader customer base. With the ever increasing popularity in online based businesses competition is fierce and businesses need to market themselves accordingly," says principal Taso Panagiotopoulos.
As stated above, businesses big and small not only need to establish a dedicated client base, they need to continuously drive new traffic to their business using creative marketing strategies. Custom button pins by 4OVER4.COM are a successful method to reaching a larger audience, customer referrals are no longer enough to keep a business thriving. For creative promotional gift ideas that are personalized for you alone, trust the printing experts at 4OVER4.COM.
For more details regarding promotional gifts and buttons call our knowledgeable customer support staff at (718) 932-2700 or email us at support(at)4OVER4(dot)com. To view our full line of printing services please visit http://www.4over4.com.
About 4OVER4.COM
New York based online printing company 4OVER4.COM has been serving clients nationally since it began its operations in 1999. They are proud to be among a dedicated group of green printing companies that support sustainable environmental renewal through their responsible printing practices. 4OVER4.COM is a leader in online printing with thousands of customers because they are passionate about delivering superior quality printing services and have a staff of knowledgeable and committed professionals that go above and beyond to provide unparalleled customer support.