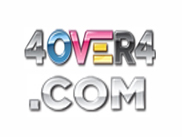 We are aiming for a true one-stop shop experience for all our customers.
Astoria, NY (PRWEB) June 01, 2011
4OVER4.COM will be introducing the new digital services to complement its already established repertoire of high quality printing services which include business cards, tri fold brochures printing, poster printing, custom labels, canvas prints, vinyl banner printing, booklet printing, vinyl decal printing and much more. The company, which is based in Astoria, New York, is a popular online printing firm that provides free online proofs, free online job status updates and free expert file review without any obligation to purchase.
The new digital services will be offered on the same basis as the already existing and established custom printing services, which are served through the company's online order processing platform. Customers wishing to access the new digital services including custom website design & development, new media graphic design services, Flash animation, 3D rendering & animation, Search Engine Optimization (SEO), and Internet marketing, will be able to make orders online and receive quotes and proofs which they can approve for further processing and final delivery. A complete and exhaustive offering of print and digital services will be the end result with visitors able to print cards and request a Flash banner or 3D rendering in the same visit.
All of the new digital services are designed to provide 4OVER4.COM customers with affordable and easy access to these otherwise expensive and highly specialized work and business solutions.
With custom website design and development, 4OVER4.COM customers will be able to have their websites designed and re-designed at substantially lower rates than elsewhere, with a fully customer-managed online ordering process. Web development services will allow 4OVER4.COM customers take advantage of leading web application technologies including PHP, Java, ASP.NET, AJAX, Ruby and others, with the expertise of qualified and highly capable 4OVER4.COM web Developers at very competitive pricing and dependable quality.
Customers will also be able to get the best of graphic design services for all types of design projects, as well as Flash/3D animations and renderings for creating building plans, animations, Flash games, interactive applications, rich multimedia compilations, and so on, using Flash ActionScript and other technologies. Businesses will also be interested to discover the new SEO (Search Engine Optimization) and Internet Marketing services that will soon be available from 4OVER4.COM. With these services, businesses will be able to grow their web traffic (number of daily/weekly/monthly or annual visits to their website) as well as improve their web visibility through a number of established methods. They will also be able to directly market products and services through web and social networking channels.
As with standard 4OVER4.COM orders, customers will be able to place their digital services orders on the company website and receive regular job updates online and collaborate with staff until the satisfactory completion of each project. The new services will be seamlessly integrated with the existing website and order processing system, and customers will be able to access these services with the same ease and convenience as the standard printing services that 4OVER4.COM offers.
Quoting a 4OVER4.COM Principal on the scheduled Digital Services offering;
"The scheduled Digital Services division is another way we intend to guarantee total customer satisfaction for our clients. We want to take our service innovation to a whole new level with the introduction of digital services which many of our customers require for their daily work and business functions. In true 4OVER4.COM fashion, we will be offering affordably priced and Graphic Design, 3D/Flash animation & Renderings, Web Design & Development, SEO and Internet Marketing services through our online ordering system available on our website. We want to add value to our customers by ensuring that they can get more than just quality printing when they come to us - we are aiming for a true one-stop shop experience for all our customers."
The move by 4OVER4.COM to add new digital services to its offering indicates that the online printing company is uniquely positioning for a more wholesome service experience for its customers - 4OVER4.COM customers will now be able go beyond quality printing to access essential digital services. 4OVER4.COM will be expanding its service team to include skilled Graphic & Web designers, Web Application Developers, and Internet Marketing Professionals to deliver cost-effective and quality digital services to its customers with the tested and trusted 4OVER4.COM assurance. As indicated, the convergence of digital media and print services is a trend that the company sees as ongoing and of strategic importance to the long term vision of the company. The combined offering will position 4OVER4.COM as a truly comprehensive digital and print services provider online. The company welcomes feedback including recommendations and looks forward to launch the new digital services division in the coming months. For more information please contact 4OVER4.COM at support(at)4OVER4(dot)com.
About 4OVER4.COM
Online printing company 4OVER4.COM, a New York Printing firm, is a green printing company that serves thousands of clients nationally and whose New York facility began operations in 1999. 4OVER4.COM provides unmatched technical and customer support and instant online pricing and ordering for full color printing services. Since 1999, 4OVER4.COM has offered free expert file review and free online proofs without any obligation to purchase. As a green printing company, our corporate philosophy as well as our business practices, support sustainable environmental renewal. We are happy to lead the way with environmentally and socially responsible printing practices and projects among national as well as New York Printers.
###