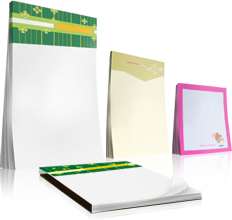 At 4OVER4.COM, we are known for providing our clients with professional, affordable and high quality printing services which match their budget while also providing great value quality for the price
Astoria, NY (PRWEB) July 09, 2012
4OVER4.COM, a leading provider of digital and offset printing services including flyer printing, banner printing, booklet printing and other custom printing applications has launched a new corporate printing offer for sports shops which allows them to access lower printing costs through special 4OVER4.COM bulk-printing discounts available when they order online at 4OVER4.COM. Participating sports shops will have the opportunity of lowering their monthly and annual printing costs while maintaining the quality and turnout of their printing projects.
Sports shops have significant printing needs, whether for direct marketing, general promotions or indoor reading (magazines, catalogs, etc.). Due to intense competition, sports shops usually have to engage in aggressive marketing and advertising. This usually means exploring a diverse set of product marketing options across different platforms including TV, radio, Internet (social networking), direct mail, and print media among others. Print media usually takes the bulk of the promotional work because it is one of the most far-reaching forms of product advertising, and has a very attractive cost profile.
This leads to significant monthly and annual printing costs which may hinder the prospect of profit-making if there is a slow ROI. Sports shops, therefore, would need to come up with strategies to lower printing costs without sacrificing high quality standards and turnouts. The 4OVER4.COM discount printing offer provides sports shops with a rare opportunity to lower printing rates while maintaining quality and expected turnout of printing projects.
"At 4OVER4.COM, we are known for providing our clients with professional, affordable and high quality printing services which match their budget while also providing great value quality for the price and ensuring all deadlines and volume expectations are met. Our discount printing offer for sports shops will enable them to access lower printing costs and significantly reduce running printing costs which they bear on a monthly basis for their bulk printing work," says 4OVER4.COM Principal Taso Panagiotopoulos.
To learn more about the 4OVER4.COM custom printing offer for sports shops or for general inquiries, please email support(at)4over4.com or call the 4OVER4.COM customer care line on 1-718-932-2700.
About 4OVER4.COM
Online printing company 4OVER4.COM, an NYC printing firm, is a green printing company that serves tens of thousands of clients nationally and whose printing New York facility began operations in 1999.4OVER4.COM provides unmatched technical and customer support and instant online pricing and ordering for full color printing services since 1999, 4OVER4.COM has offered free expert file review and free online proofs without any obligation to purchase. As a green printing company, we are strongly oriented towards sustainable environmental renewal, and we are happy to lead the way with environmentally and socially responsible printing practices and projects among national as well as New York Printers.