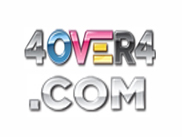 Our goal is to deliver quality marketing tools to help you grow
Denver, Co (PRWEB) June 18, 2013
4OVER4.COM, a leading online printing firm from New York City, is excited to reveal its helpful tips for creating successful business flyers. Trusted online printer 4OVER4.COM has been printing custom products for businesses since 1999, such as business envelopes, catalogs, custom printed mugs and promotional t shirts. They understand that creating any effective marketing tool takes time, thought and attention to detail. 4OVER4.COM suggests following some simple and basic rules for designing an efficient flyer.
Most importantly, you want to grab the reader's attention with a singular theme or purpose. Always remember that less is more when it comes to the information printed on a business flyer because most people have little time to spare. Whether you are announcing a sale, new product or grand opening, it is crucial that you always add your company name, logo and contact information along with your physical address as well as website details. Adding some graphics or a picture of your establishment is always a nice touch for your flyers.
"At 4OVER4.COM, we want you to purchase the flyers that best suit your business and theme. That's why we offer over eight different sizes, five premium paper types and various types of folds for your flyers from tri-fold to accordion fold to half fold. Our goal is to deliver quality marketing tools to help you grow," says 4OVER4.COM principal Taso Panagiotopoulos.
Once you have created your custom business flyers, now you have to distribute them to perspective clients. There are many ways to do so, either through mailings, as inserts in your local newspaper or physically handing your flyers out to people on the street. Adding a promotional discount or coupon to your flyers is also a great way to increase traffic to your establishment. These helpful tips from online printer 4OVER4.COM are just one more way they are committed to assisting their customers.
For more information on tips for effective flyers, call customer service at (718) 932-2700 or email support(at)4over4(dot)com. To view a list of printing services such as cheap canvas prints visit http://www.4over4.com.
About 4OVER4.COM
New York based online printing company 4over4.com is proud to be among a dedicated group of green printing companies that support sustainable environmental renewal through their responsible printing practices. They have been serving clients nationally since they began their operations in 1999. 4over4.com is a leader in online printing with thousands of customers because they are passionate about delivering superior quality printing services and are constantly evolving with advances in printing technology. 4OVER.COM takes pride in their staff of knowledgeable and committed professionals that go above and beyond to provide unparalleled customer support.